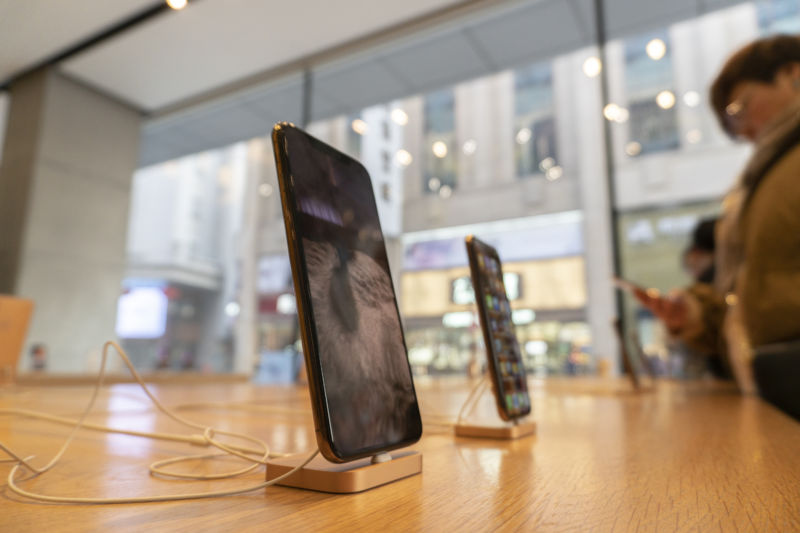 Enlarge / iPhones are seen at an Apple Store in Tianjin, China. (credit: Zhang Peng/LightRocket via Getty Images)
The prices for James Bond-style hacks keep growing, especially for those that hijack iPhones and secure messaging apps. It's the latest sign that governments and police forces around the world are as eager as ever to exploit software that's becoming ever more difficult to compromise.
On Monday, market-leading exploit broker Zerodium said it would pay up to $2 million for zero-click jailbreaks of Apple's iOS, $1.5 million for one-click iOS jailbreaks, and $1 million for exploits that take over secure messaging apps WhatsApp and iMessage. Previously, Zerodium was offering $1.5 million, $1 million, and $500,000 for the same types of exploits respectively. The steeper prices indicate not only that the demand for these exploits continues to grow, but also that reliably compromising these targets is becoming increasingly hard.
"I think one conclusion is that targets are getting harder to exploit," Patrick Wardle, a former hacker for the National Security Agency and now a cofounder of Digital Security, told Ars. "But also another is that there is now a higher demand for exploits." He continued: