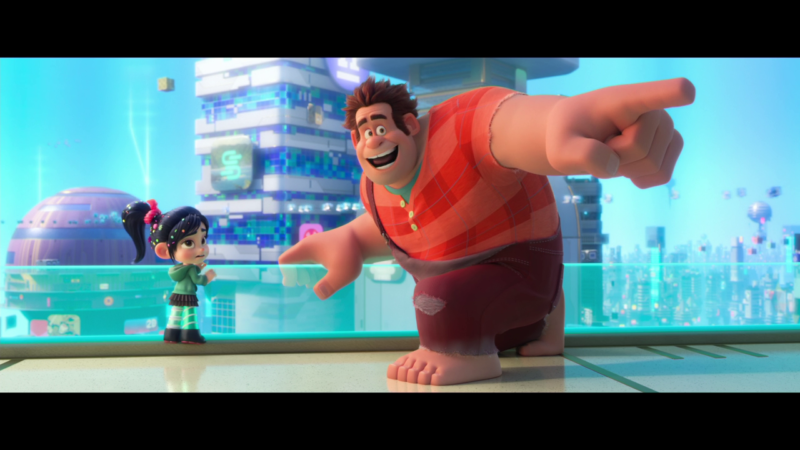 Enlarge / "Ralph, I'm telling you, there's no porn in Disney's version of the 3D-cartoon Internet." "Don't give up yet, Vanellope! Look, I think that's John Lasseter over there. Maybe he can help." (Not an actual film quote.) (credit: Disney)
Disney's tech-skewering 3D-animation series, Wreck-It Ralph, leans into a misleading subtitle for its first motion-picture sequel: Ralph Breaks The Internet. Figuratively, this film does nothing that compares to Kim Kardashian-West's butt, and it doesn't turn in a best-in-class satire of Internet culture (either from a superficial level or a tech-savvy one).
That's fine. 2013's Wreck-It Ralph was in a similar boat: it looked like a gigantic gaming-satire feature at first, yet in the end, it focused on something arguably more important: a sweet-yet-weird take on friendship, complete with likable, fleshed-out characters.
The same applies with its sequel. What's more, with a core friendship established by the source film, this sequel takes some really killer risks (at least, for a family-friendly cartoon) in exploring friendship and villainy in ways that viewers likely won't see coming. You may not cry while watching this film, but between its riotous laughs, Wreck-It Ralph 2 pulls some clever, unique, and touching heartstrings that other Disney films haven't done in a while.