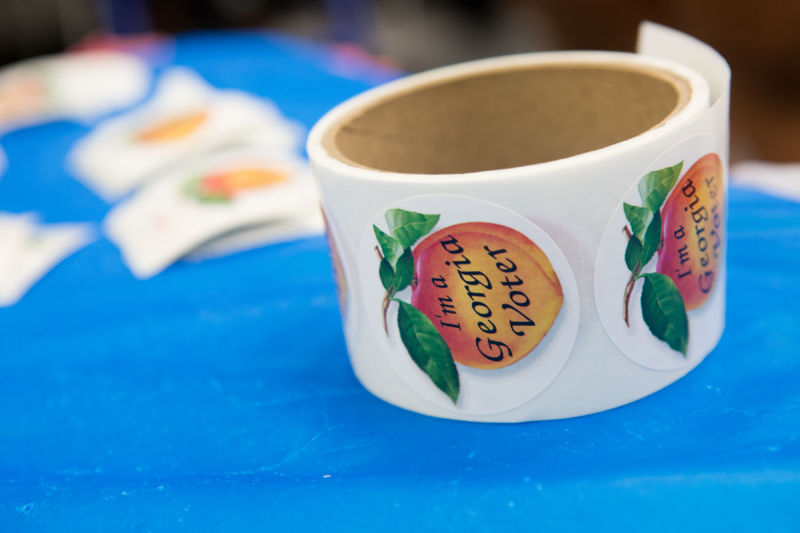 Enlarge / Georgia voter stickers lie on a table at CT Martin Natatorium and Recreation Center on October 18, 2018, in Atlanta, Georgia. (credit: Jessica McGowan/Getty Images)
In the run-up to nationwide elections set for Tuesday, the Secretary of State of Georgia has made explosive and seemingly unsubstantiated allegations that the Democratic Party of Georgia is somehow implicated in a "failed cyberattack" of the state's online voter registration system.
However, neither Brian Kemp—who is also running as a Republican candidate for governor—nor anyone from his office has provided any evidence that there was indeed a cyberattack. There is also no evidence that the state's Democrats were involved. Kemp is running against Democrat Stacey Abrams in a tight race.
The allegation was first reported on Sunday by the website WhoWhatWhy, which described a vulnerability that would have allowed an automated script to grab numerous pieces of personal information, including mailing address, partial Social Security number, and more. In June 2018, Ars reported on a similar weakness in digital security in a California election.