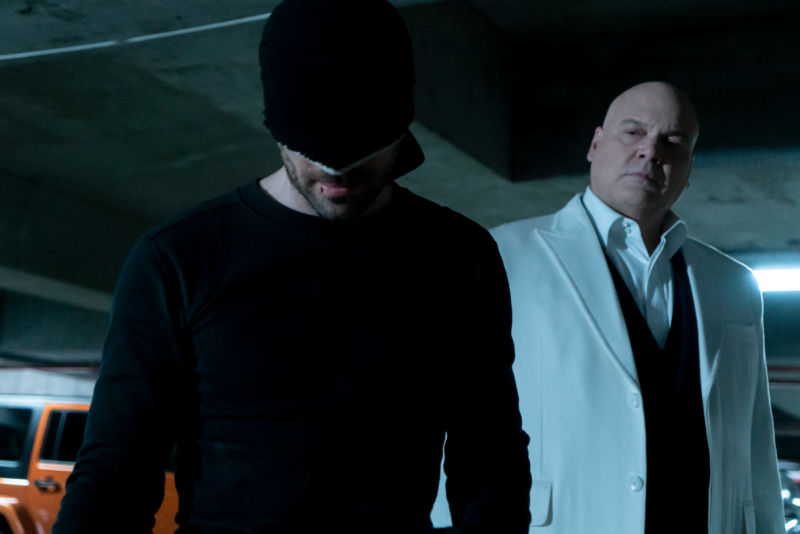 Enlarge / Matt Murdock (Charlie Cox) finds himself struggling with his darker nature amid a crisis of faith, as well as a renewed threat from Wilson Fisk. (credit: Netflix)
Things have been a bit rocky in the Netflix/Marvel Defenders universe lately. But Daredevil is back in top form for a strong third season, largely due to the much-anticipated return of arch-villain Wilson Fisk (Vincent D'Onofrio, Law & Order: Criminal Intent). Everything that happens this time around is one more step in a steady march toward an inevitable final face-off between Daredevil (Charlie Cox, Boardwalk) and Fisk.
(Some mild spoilers below, but major plot twists are not revealed.)
Season 3 opens where The Defenders left off: with Matt Murdock (aka Daredevil) caught in a massive explosion that leaves him near death—indeed, he's been presumed dead by his friends all this time. He's found by a random passerby and taken to the parish where he grew up, nursed back to health by the astringently affectionate Sister Maggie (Joanne Whalley, Wolf Hall, The Borgias). As always, he heals miraculously, yet we must plod through every step of the tedious comeback process, complete with philosophical soul-searching.