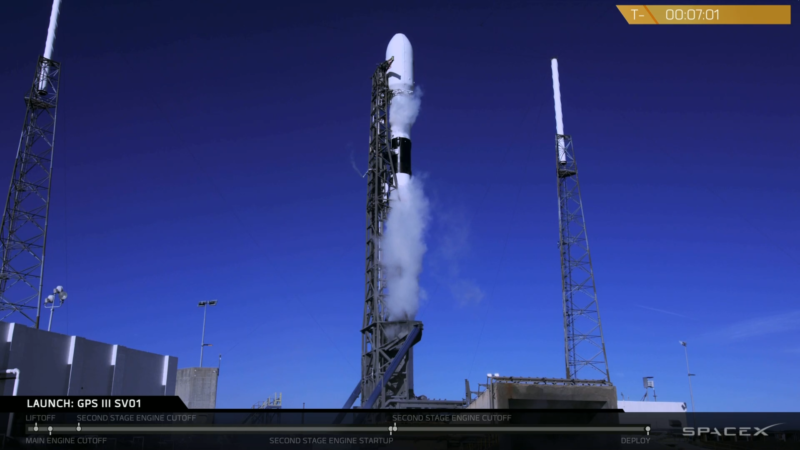 Enlarge / SpaceX held its Falcon 9 launch with 7 minutes, 1 second left in the countdown. (credit: SpaceX webcast)
Tuesday had the potential to be a pretty amazing day of rocket launches, with SpaceX, Arianespace, and United Launch Alliance all on the pad for their final orbital missions of 2019. Blue Origin, too, said it intended to fly the tenth mission of its New Shepard Launch system from West Texas.
But by early Tuesday, Mother Nature and the intricacies of rocketry had other ideas.
By around 8am ET, Arianespace said it was scrubbing the launch of a Russian-made Soyuz launch vehicle from the Guiana Space Center in South America due to "high-altitude wind conditions." Launch has been pushed back a day in hopes of better weather.