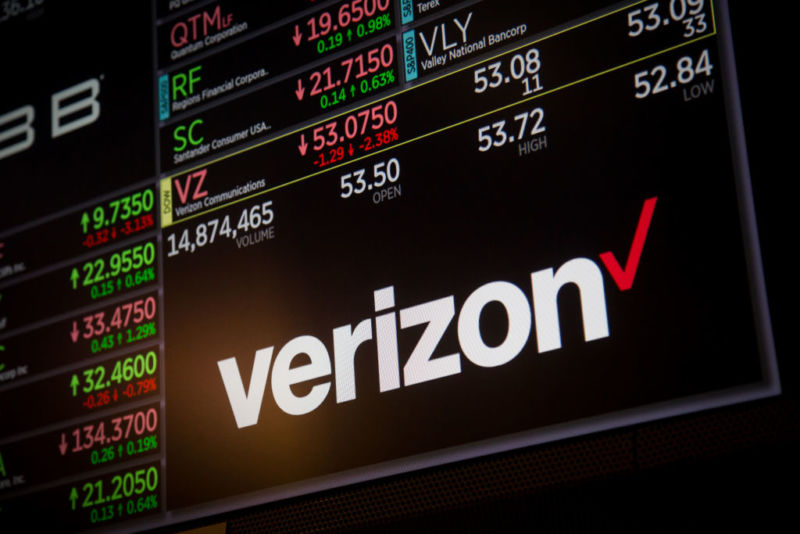 Enlarge / A monitor seen on the floor of the New York Stock Exchange on Tuesday, Sept. 4, 2018. (credit: Getty Images | Bloomberg)
Verizon this week is laying off 7 percent of the 11,385 employees in its failing media division, which includes Yahoo and AOL.
Verizon confirmed the job cuts to Ars and provided the text of an email sent to employees Wednesday. The cuts were reported yesterday by The Wall Street Journal.
"This week, we will make changes that will impact around 7 percent of our global workforce across the organization, as well as certain brands and products," Verizon Media CEO Guru Gowrappan wrote in the email to employees.