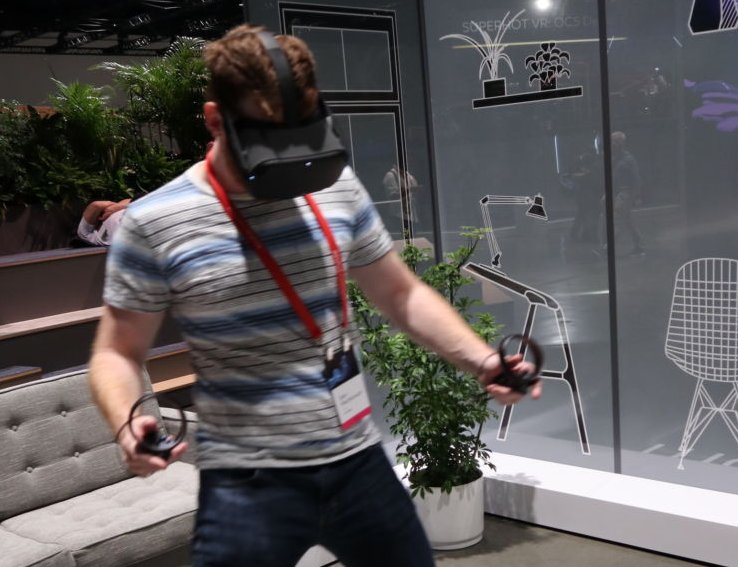 Enlarge / Sadly, this photo didn't coincide with a VR moment of mounting a horse. (credit: Oculus PR)
As consumer-grade virtual reality enters its fourth calendar year in 2019, it seems like a good time to check in once again on how the technology is catching on with gamers. On the plus side, Steam's monthly hardware surveys suggest the proportion of PC players with a VR headset plugged in roughly doubled in 2018. On the downside, that proportion is still rather anemic, representing less than one percent of the total Steam user base.
UploadVR, which has been tracking the numbers all year, notes that total VR ownership among Steam users started at about 0.4 percent in January of 2018 and rose to about 0.8 percent in December's survey. For context, the proportion of Steam users running a Linux-based system also sits at about 0.8 percent, and Valve admitted in April that its Linux-based SteamOS machines "aren't exactly flying off shelves."
But while Linux usage among Steam players has been relatively flat, VR headset ownership showed a marked increase throughout 2018. Valve said back in July that "active VR users" on the platform were up 160 percent from a year before. As any fan of Moore's Law can tell you, that kind of growth rate can turn small numbers into big numbers relatively quickly (provided you can keep growing at the same pace, of course).