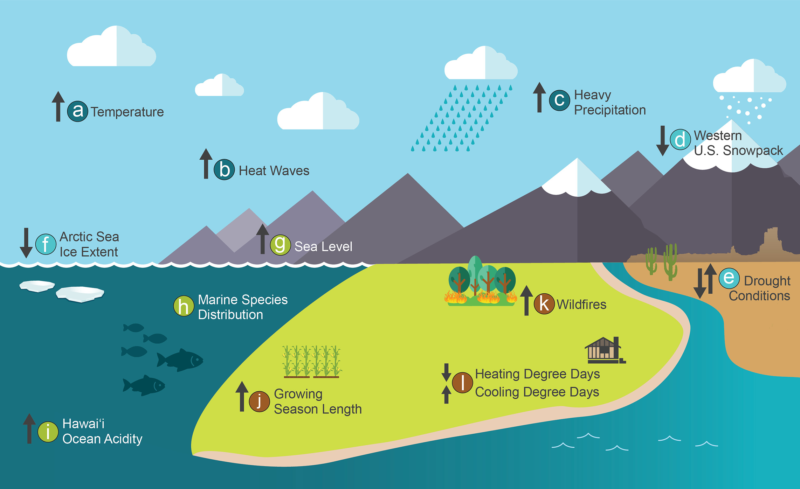 Enlarge (credit: 4th US National Climate Assessment)
"Black Friday" took on a darker connotation last week when US officials suddenly pushed forward the release date of climate scientists' latest report on the dangerous impacts of climate change in the United States. The report had been scheduled to come out in two weeks, but scientists were told to get it finalized on short notice so it could be released on a busy Friday instead.
(A major report on North America's carbon cycle was released at the same time.)
The latest US National Climate Assessment report—available in an exceptionally readable format online—is a second volume, and it follows last year's volume on the physical science of the climate system. The 2017 report was written by a large group of volunteer scientists and approved by federal agencies, and it summarized peer-reviewed climate research by explaining that climate change is real and the result of human activities.