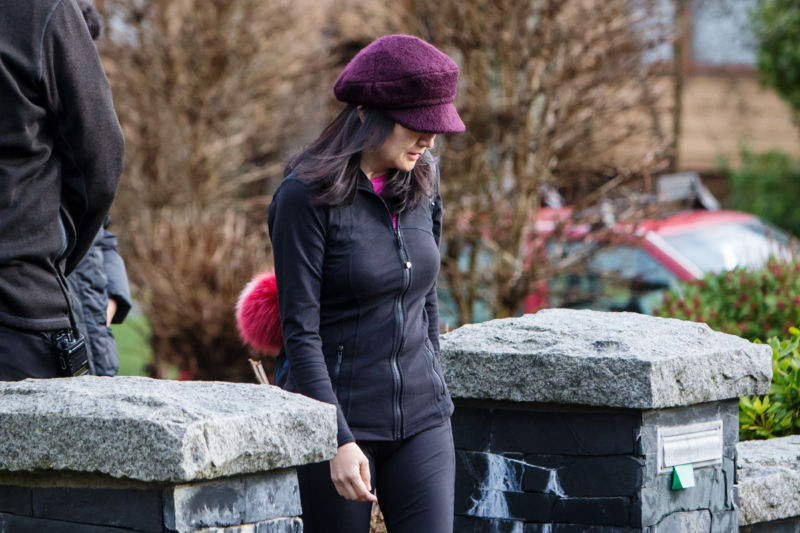 Enlarge / Meng Wanzhou, chief financial officer of Huawei Technologies Co., leaves her home while out on bail in Vancouver on Thursday, Jan. 10, 2019. (credit: Ben Nelms/Bloomberg via Getty Images)
US prosectors unsealed a pair of indictments against Huawei on Monday, escalating the Trump administration's battle with the Chinese smartphone giant. One of the indictments also names Meng Wanzhou—Huawei's chief financial officer and the daughter of the company's founder—and accuses her and the company of selling US technology to Iran in violation of US sanctions laws.
The other indictment charges Huawei with stealing cell phone testing technology from T-Mobile. And Huawei is accused of stealing the technology in the most literal sense: according to the indictment, a Huawei employee entered a T-Mobile testing lab, put a proprietary robot arm into his laptop bag, and walked out. The heist was the final step in Huawei's increasingly aggressive efforts to learn how T-Mobile's smartphone testing system works.
US prosecutors argue that the two indictments reveal a culture of deception at the Chinese smartphone giant.