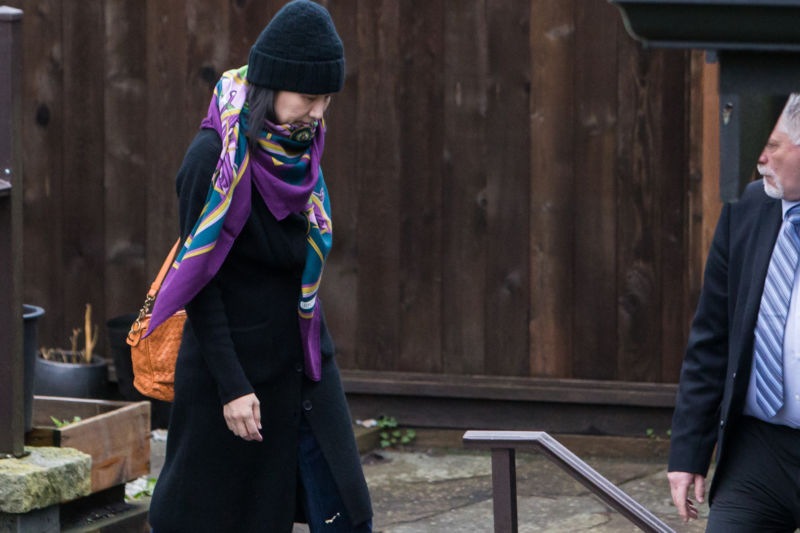 Enlarge / Meng Wanzhou, chief financial officer of Huawei Technologies Co., left, leaves her home under the supervision of security in Vancouver, British Columbia, Canada, on Wednesday, Dec. 12, 2018. (credit: Ben Nelms/Bloomberg via Getty Images)
The United States government said Tuesday that it is seeking the extradition of Huawei executive Meng Wanzhou from Canada. In addition to being the chief financial officer of Huawei, Meng is also the daughter of Huawei founder Ren Zhengfei.
Meng was arrested last month on charges that the Chinese telecom giant and affiliated companies have been doing business in Iran in violation of US sanctions laws—and that Meng had been directly involved in covering up Huawei's Iran dealings.
Meng sits on the board of a Huawei partner company called Skycom Tech that US and Canadian authorities have accused of doing business with Iran. "In late 2010, Skycom's office in Tehran offered to sell at least 1.3 million euros worth of HP gear" to a major Iranian telecommunications provider, Reuters reported in 2013.