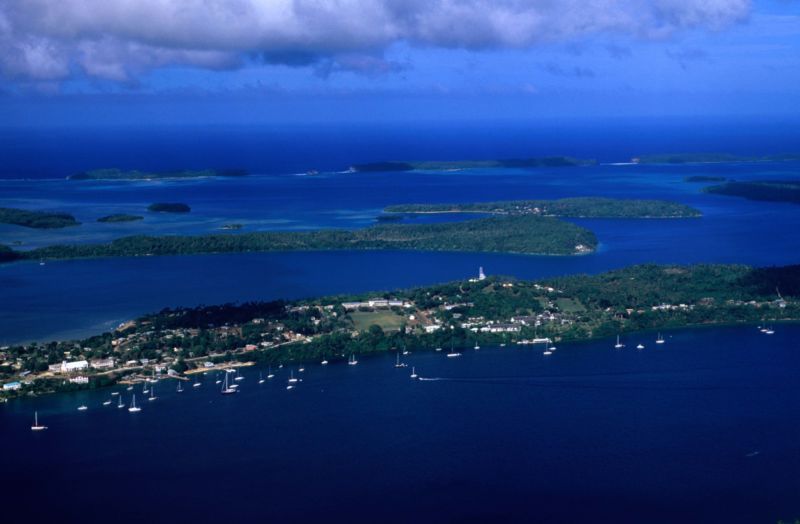 Enlarge / An aerial view of the Tongatapu Group, the southernmost island cluster of Tonga. (credit: Getty Images | Peter Hendrie)
The island nation of Tonga lost its primary connection to the Internet when an undersea fiber cable was damaged Sunday, forcing Tonga to rely on a satellite dish while the country waits for a repair ship to arrive, news reports say.
The outage could last a week or more.
Reuters reported as follows: