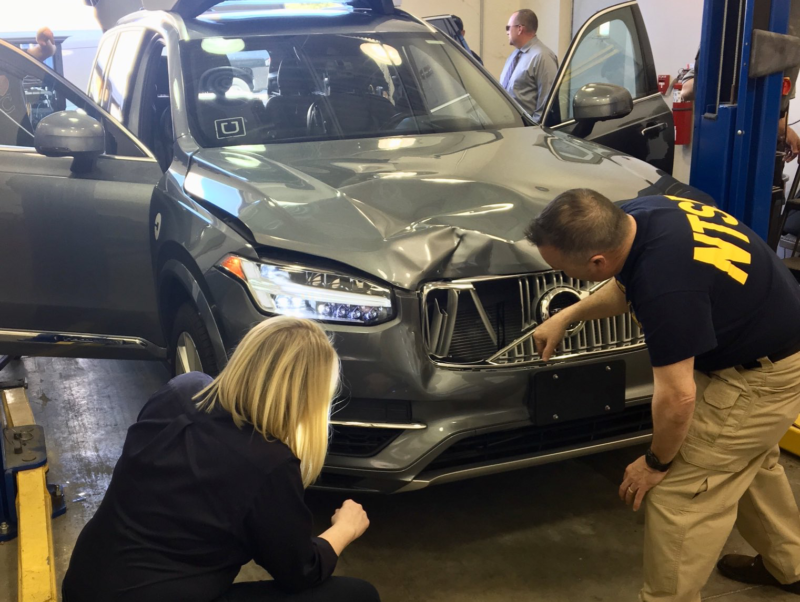 Enlarge / NTSB officials inspecting the vehicle that killed Elaine Herzberg in a March crash in Arizona. (credit: NTSB)
On March 19, the world learned that Uber had a serious safety problem when a prototype self-driving car struck and killed pedestrian Elaine Herzberg in Tempe, Arizona. But signs of Uber's safety problems were evident to company insiders even before the crash. And at least one Uber manager tried to raise the alarm on March 13—just days before Herzberg's death.
Robbie Miller worked for Google's self-driving car program until 2016, when he left for the self-driving truck startup Otto. Otto was snapped up by Uber later that year, and Miller became an operations manager in Uber's self-driving truck program.
Miller quit his job at Uber in March 2018 and went on to lidar startup Luminar. Before he left the company he sent an email to Eric Meyhofer, the leader of Uber's self-driving car project, about safety problems at the company. The email, which was obtained by The Information's Amir Efrati, is absolutely scathing.