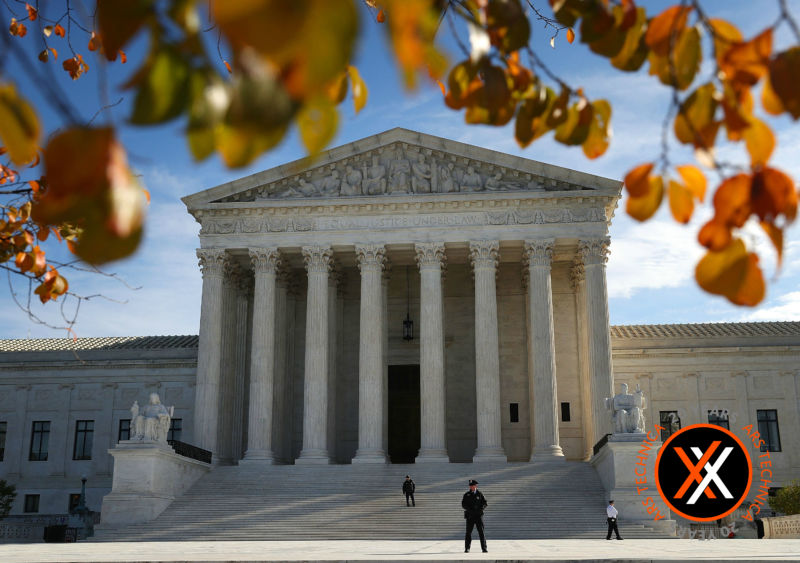 Enlarge / The US Supreme Court is shown on the day of the investiture ceremony for new Supreme Court Associate Justice Brett Kavanaugh on November 8, 2018 in Washington, DC. (credit: Mark Wilson / Getty Images)
The legal system is often a confounding place, where disputes are adjudicated—it's a world full of jargon that we journalists try to explain as best we can. And over the last two decades, legal cases have remained a fixture on Ars Technica.
We've brought you endless news of initial criminal or civil complaints in that time. And in the most important cases, Ars has followed them, blow by blow, through various motions. We sat in every session for the criminal trial of Silk Road mastermind Ross Ulbricht and took a similar approach to the API patents saga of Oracle v. Google, for instance.
Just this week, Ars sat in the courtroom as Defense Distributed and the State of New Jersey argued over legal jurisdiction and matters of free speech intersecting with future technology. It echoes back to our site's legacy of watching the march of technology and innovation directly intersect with an evolving legal system—it has been nearly 20 years since we covered Microsoft's infamous antitrust battles around the turn of the century. These literally became the subject of CNN decade documentaries since then.