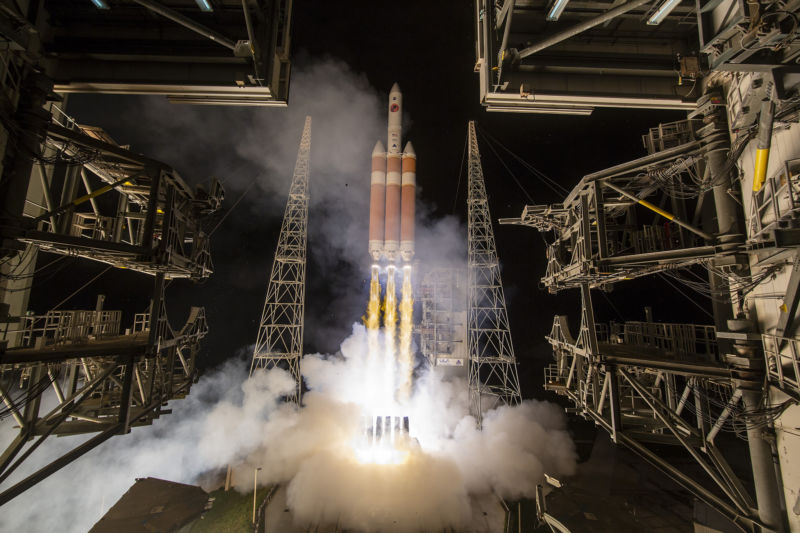 Enlarge / A Delta IV Heavy rocket last launched in August, 2018, with the Parker Solar Probe. (credit: United Launch Alliance)
So far this year there have been 106 orbital launches around the world, the most in a calendar year since 1990. That works out to roughly one launch every three days. Now, as we approach the end of this year, the launch industry has a treat for us—potentially three launches in a single day on Tuesday.
For rocket fanatics, this should make for a fun day, especially with some bigger rockets on the launch pad. Here's a rundown on what to expect and the significance of each launch.
Falcon 9: Cape Canaveral, Florida
SpaceX's final launch of the year, its 21st overall, will be an important one for the company. It is scheduled for 9:11am ET (14:11 UTC) from Cape Canaveral Air Force Station in Florida.