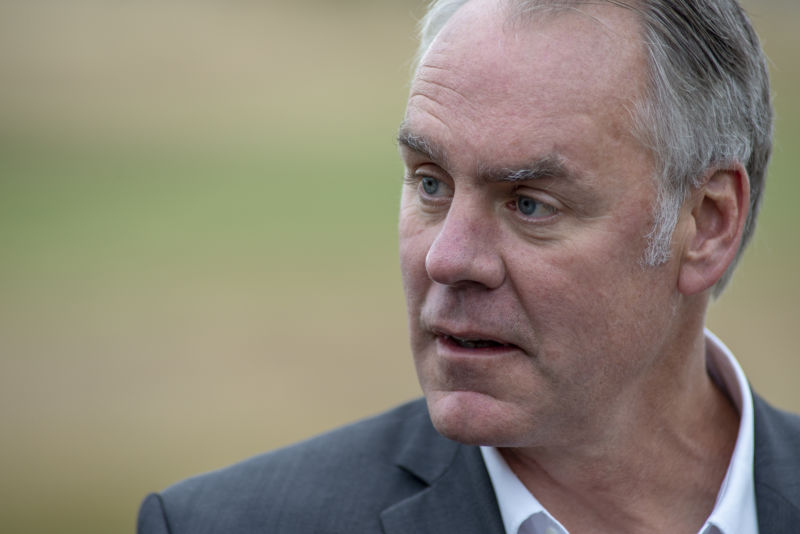 Enlarge / Interior secretary turned blockchain booster Ryan Zinke. (credit: William Campbell-Corbis via Getty Images)
Ryan Zinke spent most of the last two years pursuing an industry-friendly agenda as secretary of the interior. Then, last month, he announced his resignation under pressure from the White House. Now Zinke is joining the blockchain industry.
"There is some suspicion that blockchain does not really work," Zinke said in an interview with the Swiss news site swissinfo.ch. "We think it does and we want to showcase the utility and flexibility of the model."
Zinke has signed on with Artillery One, a new investment firm set up in 2017 by Wall Street financier Daniel Cannon. It's not clear what kind of investments the firm is making, but the company is reportedly working on a project in Kosovo.