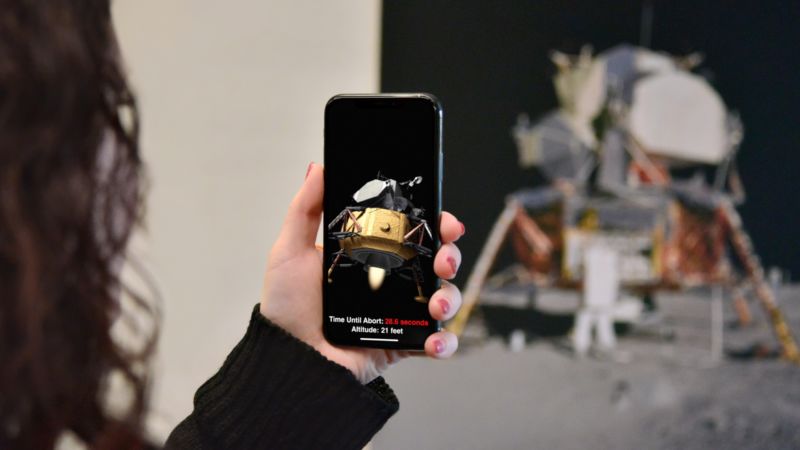 Enlarge / A user tries out features in ARKit. (credit: Apple)
The beta for iOS 12.2 contains a change to mobile Safari that could have implications for the advertising and marketing worlds, as well as for Web-based augmented or virtual reality more generally.
In the beta, a toggle labeled "Motion & Orientation Access" exists in the Safari privacy settings panel. This toggle determines whether sites visited in the mobile Safari browser will be able to access the iPhone, iPod touch, or iPad's gyroscope or accelerometer. This setting currently defaults to "off," which means users would have to have the foresight to navigate to the Settings app and enable it before being able to use AR experiences from the Web.
This was elaborated on somewhat by two Apple employees on Twitter. Writes Apple software engineer Ricky Mondello in a tweet thread recounting the various notes in the Safari 12.1 release for iOS: