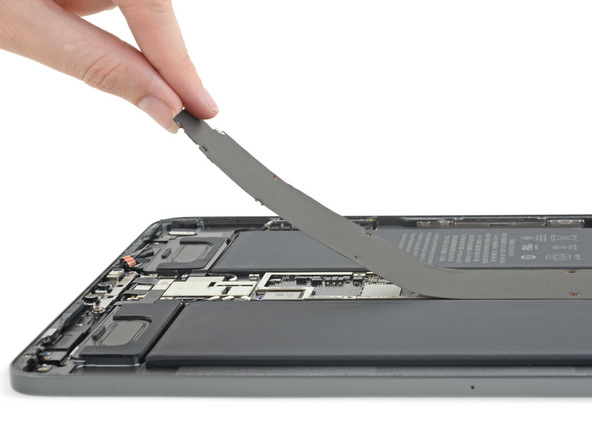 (credit: https://www.ifixit.com/Teardown/iPad+Pro+11-Inch+Teardown/115457)
Following the controlled destruction of the Mac mini and the MacBook Air, iFixit turned its gaze to the new 11-inch iPad Pro. Its teardown reveals lots of adhesive, even more magnets, and only a few surprises inside the newest Apple tablet.
Unsurprisingly, the super-narrow bezels make the new iPad Pro harder to get into than the previous models. Awkwardly positioned display ribbons make removing the display more difficult, but underneath it we find the usual suspects: the logic board, speakers, TrueDepth camera array, and batteries, to name a few components.
The new iPad Pro should be an entertainment powerhouse thanks to a total of eight speakers, composed of four woofers and four tweeters. Combine those with the Liquid Retina display with a 120Hz refresh rate, and you have a stellar music and video consumption device. However, the speakers proved impossible to remove without destroying a portion of them, thanks to their housings being carved into the aluminum case. Magnets also live under the speakers, and those are just a fraction of the magnets present inside the iPad Pro.