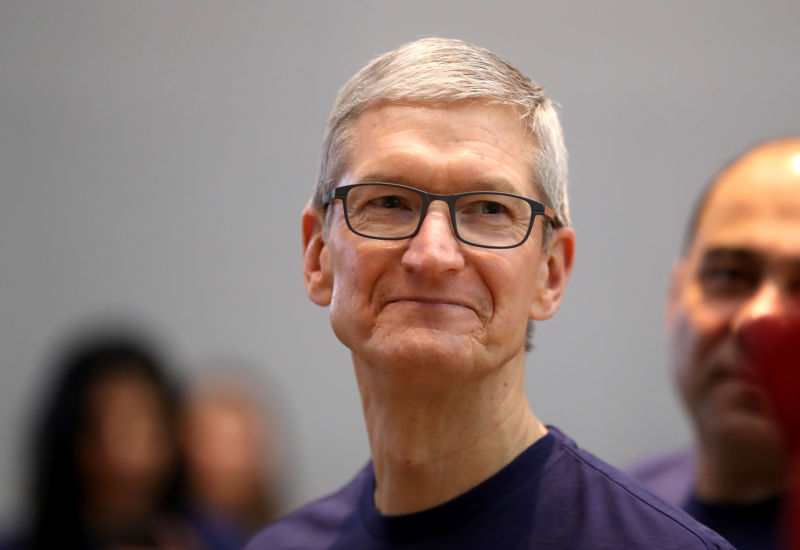 Enlarge / Apple CEO Tim Cook looks on as the new iPhone X goes on sale at an Apple Store on November 3, 2017 in Palo Alto, California. (credit: Justin Sullivan/Getty Images)
In an interview with Axios on HBO, Apple CEO Tim Cook explained the decision to use Google as the default search engine on Apple products. This decision has baffled some considering Google's business model of making money off of users' data—something Apple has spoken out against numerous times.
"I think their search engine is the best," Cook said in the interview. He followed up by diving into privacy features Apple has implemented in its Safari browser.
"Look at what we've done with the controls we've built in," Cook stated. "We have private web browsing. We have an intelligent tracker prevention. What we've tried to do is come up with ways to help our users through their course of the day. It's not a perfect thing. I'd be the very first person to say that. But it goes a long way to helping."