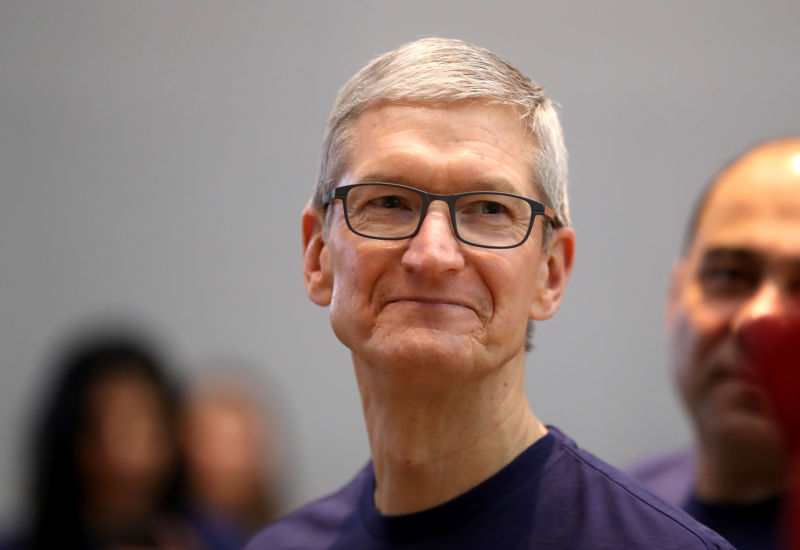 Enlarge / Apple CEO Tim Cook looks on as the iPhone X goes on sale at an Apple Store on November 3, 2017 in Palo Alto, California. (credit: Justin Sullivan/Getty Images)
Apple CEO Tim Cook further condemned white supremacists when he accepted an award from the Anti-Defamation League at an event in New York on Monday. The ADL honored Cook with its first ever Courage Against Hate Award, and the tech CEO took his time on the stage to address Apple's stance against hate speech and what he thinks are tech companies' responsibilities to customers.
"From the earliest days of iTunes to Apple Music today, we have always prohibited music with a message of white supremacy," Cook said. "Why? Because it's the right thing to do. And as we showed this year, we won't give a platform to violent conspiracy theorists on the App Store."
He went on to say that tech companies shouldn't be afraid to take the moral high-ground and stand up against hate speech and discrimination of all sorts.