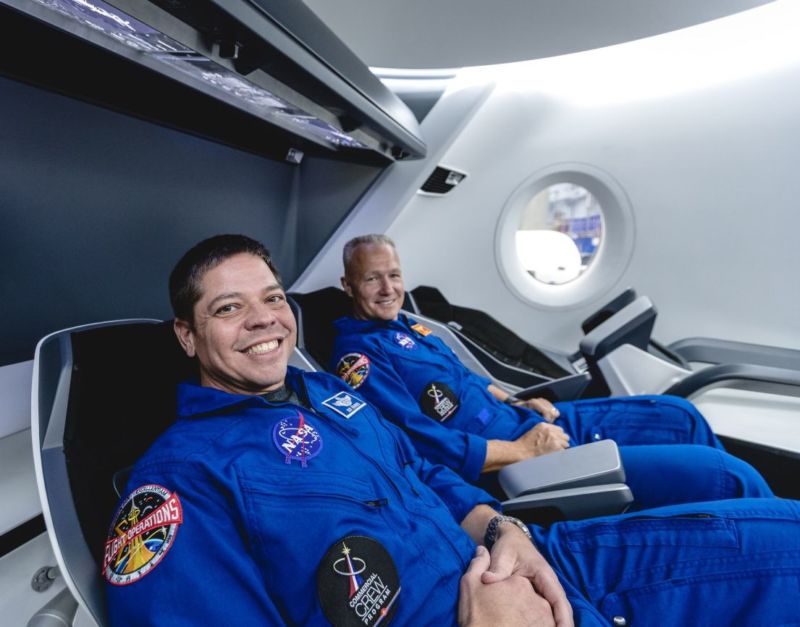 Enlarge / Bob Behnken, left, and Doug Hurley will fly in the first crewed Dragon spacecraft mission. (credit: SpaceX)
The year 2018 saw some great moments in spaceflight, such as the dazzling launch of the Falcon Heavy rocket in February, and the flight of Virgin Galactic's VSS Unity spacecraft to 82km above the Earth's surface. But in many ways, 2018 was a developmental year for what could be some amazing spaceflight achievements in 2019.
So with the dawn of a new year, we're looking ahead to what may come in 2019 for those eagerly waiting as the government and private spaceflight push back against the final frontier.
Small-sat launch race
Rocket Lab took huge strides in 2018 by launching its Electron booster three times, including twice in the last two months. The company has targeted a dozen launches in 2019 with its rocket, optimized for boosting small satellites and CubeSats into low-Earth orbit. Given its progression last year, it is difficult to bet against Rocket Lab at least coming close to that target.