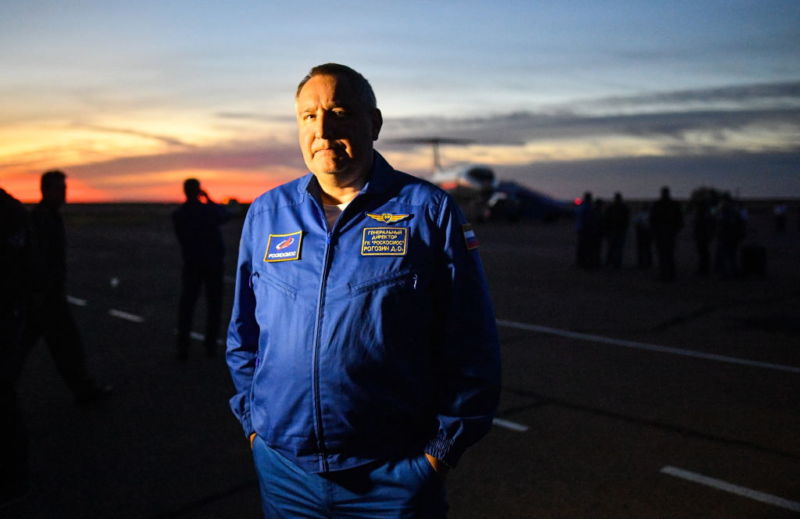 Enlarge / Roscosmos head Dmitry Rogozin is photographed in October, 2018, after the launch failure of a Soyuz-FG rocket. (credit: Alexei Filippov/TASS via Getty Images)
After an American Apollo and Soviet Soyuz spacecraft docked in orbit during the height of the Cold War, in 1975, the two leading space powers gradually worked more and more together on civil space activities. Over time, they forged a successful and, among astronauts and engineers at least, even a comfortable bond. But of late, that bond is fraying, and long-term it may unravel entirely.
The most immediate issue involves Dmitry Rogozin, appointed to lead the Russian space corporation Roscosmos in May 2018. Overtly political, Rogozin shares Vladimir Putin's antipathy toward the West. Following the Crimean crisis in 2014, Rogozin was one of seven Russian officials sanctioned by the Obama administration. In response, he taunted NASA, which relied then (and still does) on Russian Soyuz spacecraft to reach the International Space Station.
"After analyzing the sanctions against our space industry, I suggest to the USA to bring their astronauts to the International Space Station using a trampoline," Rogozin, then a deputy prime minister of Russia over defense and space, tweeted in Russian at the time.