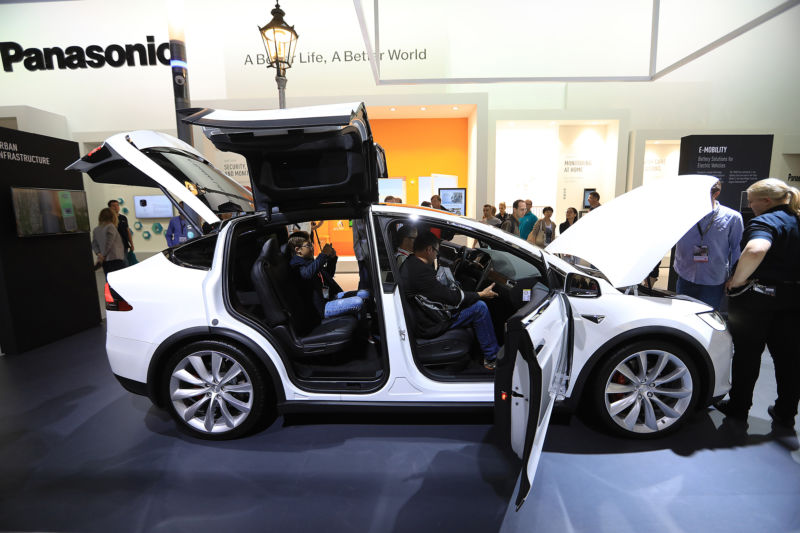 Enlarge / Visitors inspect a Tesla Co. Model X electric automobile, fitted with Panasonic batteries, on the Panasonic Corp. exhibition stand at the IFA Consumer electronics show in Berlin, Germany, on Friday, Sept. 1, 2017. (credit: Krisztian Bocsi/Bloomberg via Getty Images)
In the third quarter of 2018, Panasonic lost $65 million in the branch of the business that makes battery cells to power Tesla's electric vehicles, according to The Wall Street Journal. The company said it had to add production and hire workers more quickly than expected as Tesla aggressively ramped up to producing 4,300 Model 3 vehicles a week.
In September, the head of Panasonic's Automotive Division said that the company was on track to complete three new production lines at Tesla's Gigafactory in Sparks, Nevada, by the end of the year. That would bring the total number of battery-cell-producing lines at the Gigafactory up to 13.
The Model 3 ramp up that ate into Panasonic's bottom line didn't have the same effect on Tesla, which posted its first profitable quarter in several quarters last week. It shares soared.