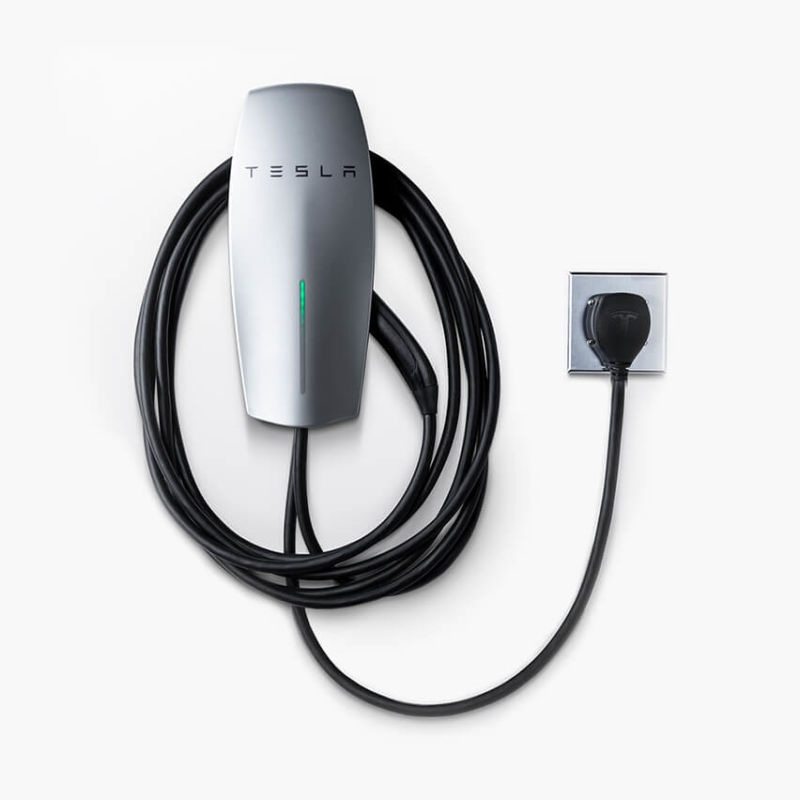 Enlarge / New Tesla wall charger. (credit: Tesla)
This week, Tesla introduced a new wall charger that can plug directly into a NEMA 14-50 standard American wall outlet. The new wall charger is similar to the company's second-generation mobile wall connector but with the ability to provide 40 amps (9.6 kW) to long-range Model S, X, and 3 vehicles. Mid- and standard-range vehicles still charge at 36 amps, much like the mobile wall connector.
The new wall charger can be used wherever an applicable wall charger exists, without the need for an electrician to come out an install the charger. Both the new wall charger and the electrician-installed wall connector cost $500, but obviously the new charger that is NEMA 14-50-compatible won't require electrician's fees if you have an accessible outlet. Still, Tesla recommends its electrician-installed wall connector "for new installations."
The Tesla Wall Connecter offers the fastest charging speeds, but this new wall charger is, according to Tesla, 25 percent faster at charging than the Gen 2 mobile wall connector. As far as charging speed, it seems to sit somewhere between the high-end hardwired charger and the mobile charging kit.