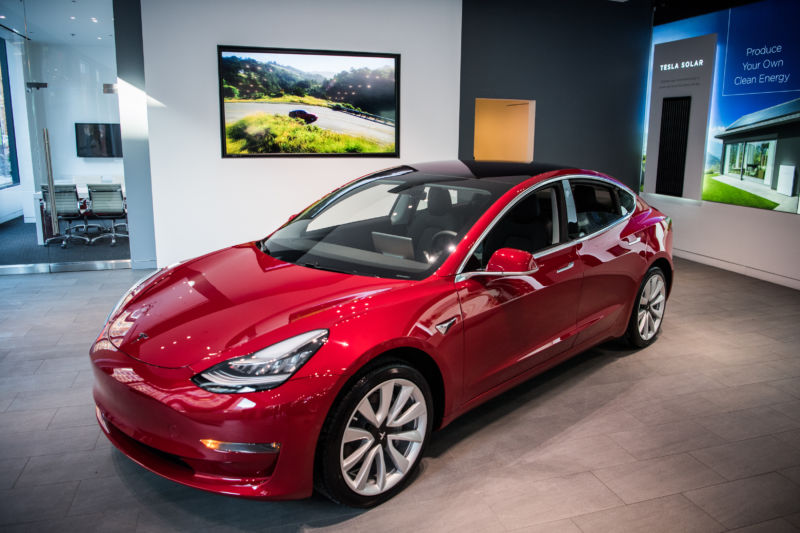 Enlarge / Tesla's new Model 3 car on display is seen on Friday, January 26, 2018 at the Tesla store in Washington, DC. (credit: Getty Images)
Tesla has cleared the final regulatory hurdle to selling the Model 3 in Europe, allowing the electric carmaker to begin shipping the vehicles to Europe. Reuters reports that RDW, the automotive regulatory authority in the Netherlands, has signed off on the Model 3. Under EU rules, regulatory approval in one country allows Tesla to sell its cars across the EU territory.
EU law requires an automaker to get "type approval" for each vehicle it wants to sell in the European Union. Tesla shipped several production Model 3s to RDW, which put them through a battery of tests. They checked that the vehicles met all the requirements of EU law: brake performance, lights, crashworthiness, emissions, and so forth.
The approval comes just in time. A Belgian news site reports that Tesla is expected to ship as many as 3,000 cars a week to the Belgian port of Zeebrugge for subsequent distribution across the continent.