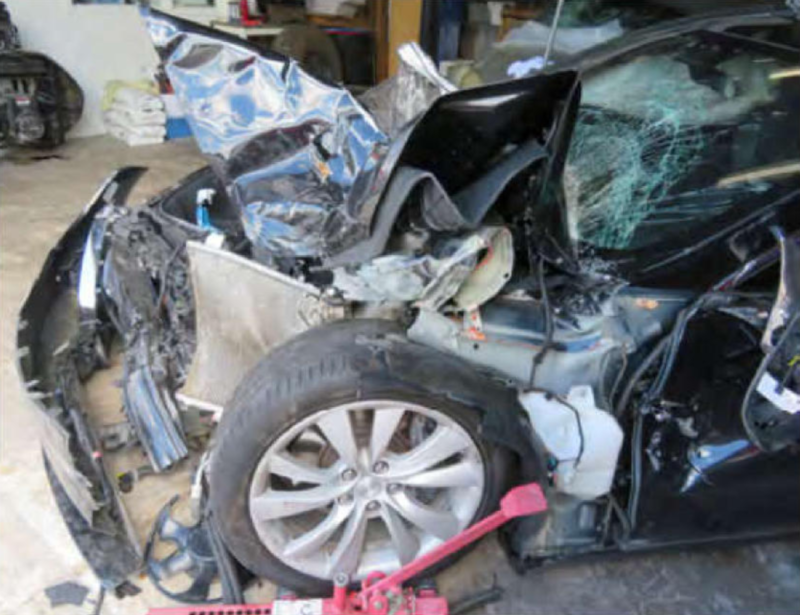 Enlarge / The front of Tesla owner Shawn Hudson's car was totally destroyed. Hudson survived the crash. (credit: Shawn Hudson)
Earlier this month, Shawn Hudson's Tesla Model S crashed into a stalled car while moving at about 80 miles per hour on a Florida freeway. Tesla's Autopilot technology was engaged at the time, and Hudson has now filed a lawsuit against Tesla in state courts.
"Through a pervasive national marketing campaign and a purposefully manipulative sales pitch, Tesla has duped consumers" into believing that Autpilot can "transport passengers at highway speeds with minimal input and oversight," the lawsuit says.
Hudson had a two-hour commute to his job at an auto dealership. He says that he heard about Tesla's Autopilot technology last year and went to a Tesla dealership to learn more.