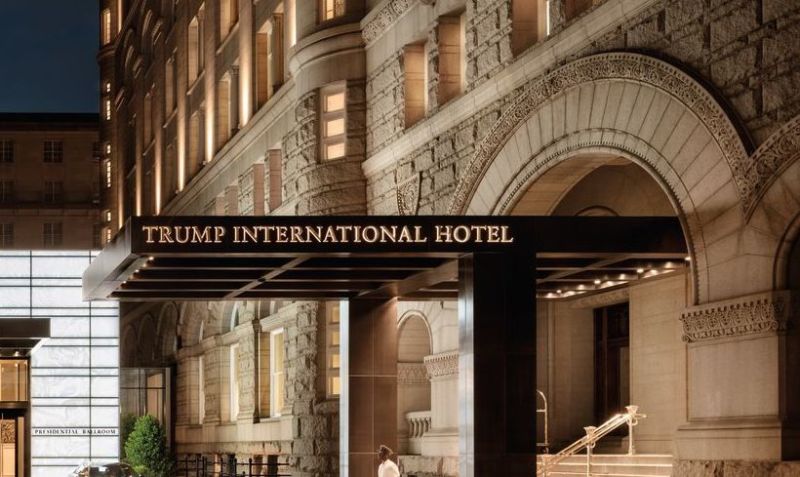 Enlarge / Entrance to the Trump International Hotel in Washington, DC. (credit: Trump International Hotel)
T-Mobile's CEO and other executives have repeatedly stayed at President Trump's hotel in Washington, DC while lobbying the Trump administration for approval of T-Mobile's proposed acquisition of Sprint, according to a Washington Post story published today.
The Post's investigation is titled, "T-Mobile announced a merger needing Trump administration approval. The next day, 9 executives had reservations at Trump's hotel."
T-Mobile and Sprint announced their $26 billion merger on April 29 last year and are still seeking approval to merge from the US Department of Justice, Federal Communications Commission, and state regulators. T-Mobile executives have faced skepticism about the deal from federal and state regulators, according to a report by The Capitol Forum. A coalition of consumer advocacy groups has been warning regulators that the deal will harm competition, raise prices for wireless consumers, kill up to 30,000 jobs, and result in worse wireless service.