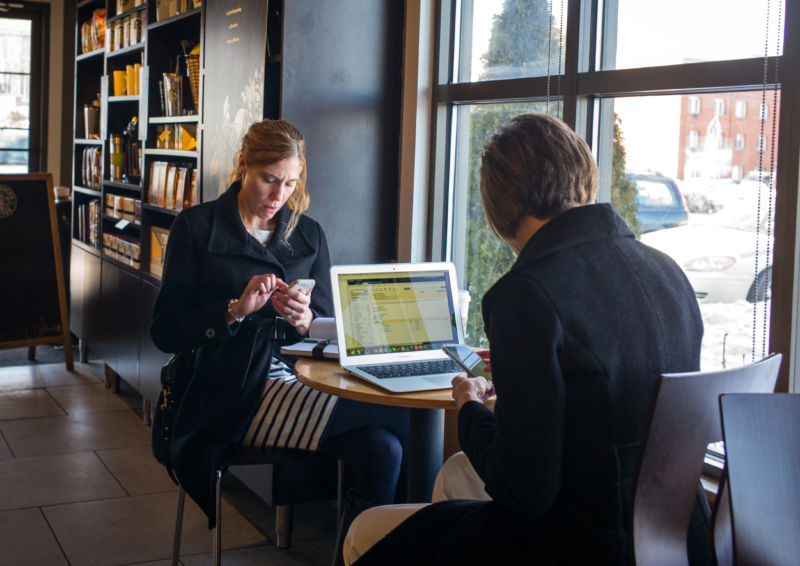 Enlarge (credit: Robert Nickelsberg/Getty Images)
Starbucks will begin filtering pornography from public Wi-Fi networks in its US stores, the company has told multiple news outlets, including Business Insider and the Verge.
"We have identified a solution to prevent this content from being viewed within our stores and we will begin introducing it to our US locations in 2019," the company told the Verge in an emailed statement.
Viewing pornography has long been banned at Starbucks locations, but until now the company has not had a technological way to enforce the policy in its US locations.