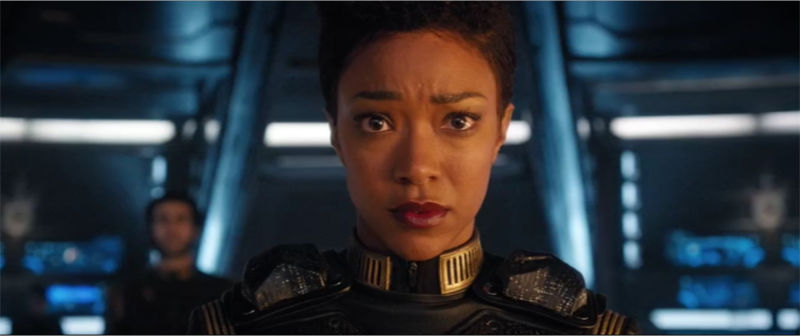 Enlarge / Michael Burnham is all of us. (credit: CBS)
In many ways, this season felt very much like a much-needed reset from the previous one. The Klingon war is over, and the Federation is consumed by a new scientific pursuit: mysterious red bursts of light that have appeared across 30,000 light years.
The scene that really drove home the reset was the formal roll call, where our bridge characters say their names—really, directly to the audience.
It's still baffling that we went an entire season without knowing most of the bridge crew's names! Yes, we sort of got to know a handful of characters, but there are regular faces that we've seen many times on the bridge. If like the other shows, where the bulk of each episode happens in the nerve center of the ship, it would help to know who we're interacting with.