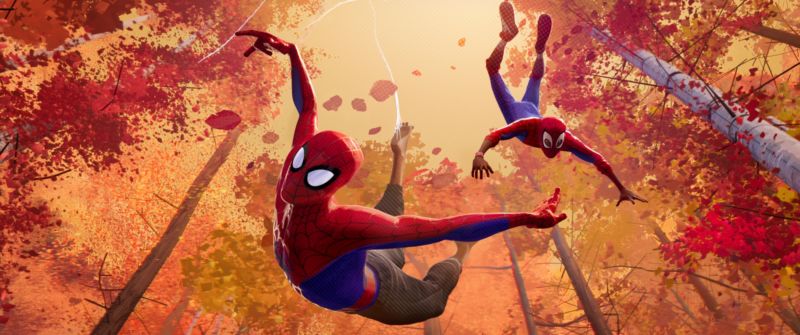 Enlarge

/

Spider… sweatpants? That's just one of the many weird things you'll find in the hilarious, entertaining

Into the Spider-Verse

. (credit:

Sony Pictures Animation

)

I'll keep this glowing review short for two reasons: because I'm on vacation, and because there's not much I need to say to make my point.

Spider-Man: Into the Spider-Verse is right up there with Black Panther and Deadpool 2 as one of the best comic book adaptations in theaters this year. What's more, it's easily the best comic-nerd film in years to warmly embrace the kinds of viewers who know their comics canon front and back, all without intimidating the inevitable kid and newbie viewers attracted to this incredibly family-friendly adventure.
Miles and Peter and Gwen and…