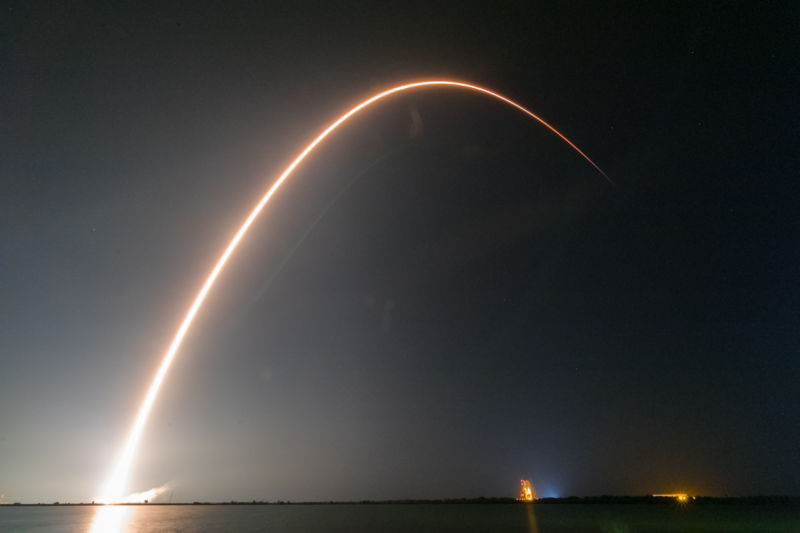 Enlarge / A Block 5 variant of the Falcon 9 rocket launches the Telstar 19 mission in July. (credit: Trevor Mahlmann)
In 2017, SpaceX finally answered critics of the company who said it had not delivered on the promise of a high flight rate for its low-cost launch program.
Prior to last year, the critics were not wrong—SpaceX had never successfully launched more than eight rockets in any given year. Finally, in 2017, it attempted 18 launches, and all made it safely into space. The SpaceX steamroller had arrived.
This year the company has had a lot on its plate. It flew the large Falcon Heavy rocket for the first time in February. It introduced a brand-new, potentially highly reusable variant of the Falcon 9 rocket in May. And all throughout the year, the company's engineers have been scrambling to finalize development of the Dragon spacecraft to meet NASA's needs to get its astronauts to the International Space Station.