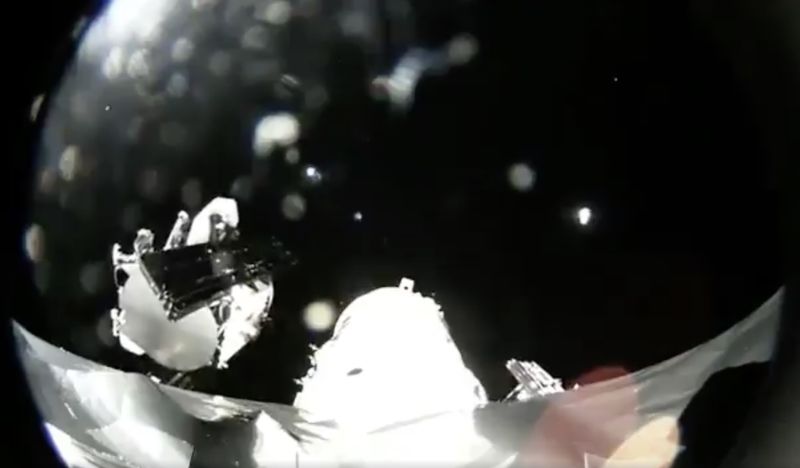 Enlarge / SpaceX's first Starlink broadband satellites. (credit: Elon Musk)
SpaceX is raising $500 million from investors to help build its worldwide satellite broadband network, The Wall Street Journal reported today.
The company run by Elon Musk has agreed on financing terms with existing shareholders and new investor Baillie Gifford & Co., who will pay $186 per share for new stock, valuing the company at $30.5 billion, according to Journal sources. SpaceX hasn't received the money yet but could announce the deal by the end of December, the Journal reported.
The funding round would pay for initial costs but not the entire project, which the Journal report said could cost as much as $10 billion. We contacted SpaceX about the funding today but the company declined to comment.