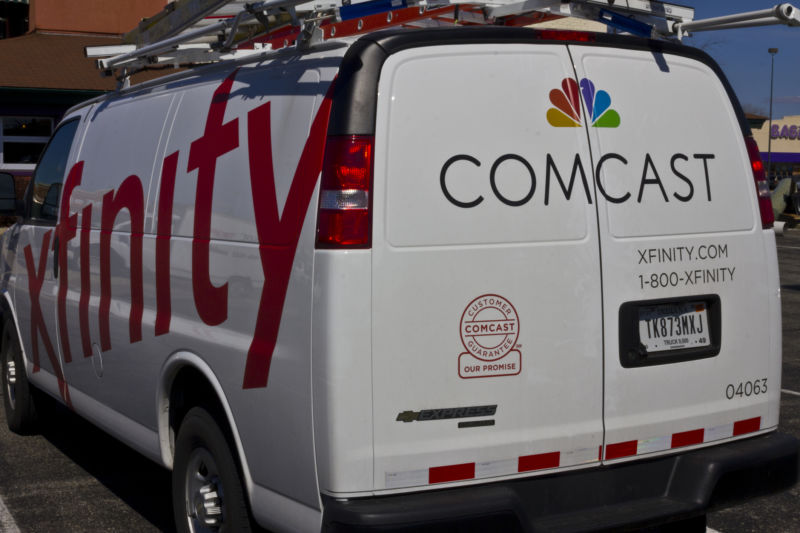 Enlarge / A Comcast Service Vehicle in Indianapolis, Indiana, in March 2016. (credit: Getty Images | jetcityimage)
Comcast's cable division spent 3 percent less on capital expenditures last year, despite promises that the repeal of net neutrality rules would boost broadband network investment.
Comcast's cable division spent $7.95 billion on capital expenditures during calendar year 2017, but that fell to $7.72 billion in the 12 months ending on December 31, 2018.
"Cable Communications' capital expenditures decreased 3.0 percent to $7.7 billion, reflecting decreased spending on customer premise equipment and support capital, partially offset by higher investment in scalable infrastructure and line extensions," Comcast said in an earnings announcement today.