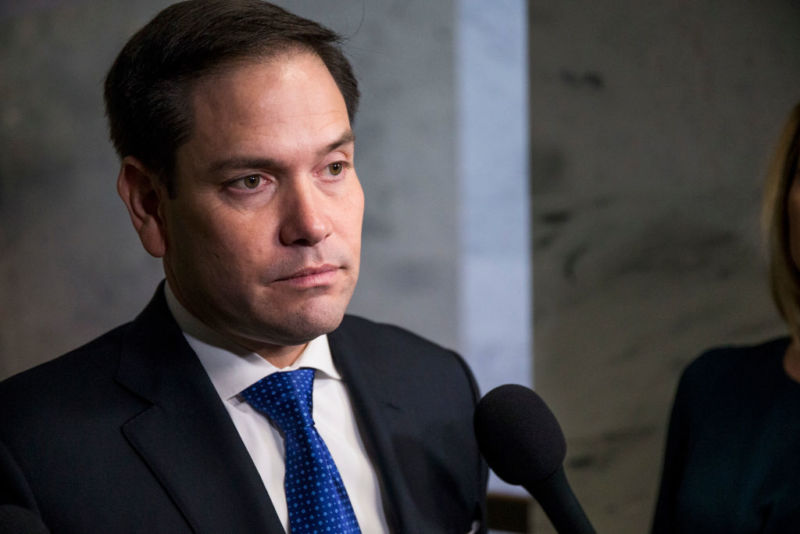 Enlarge / Sen. Marco Rubio (R-Fla.) speaks to reporters following a closed briefing on intelligence matters on Capitol Hill on December 4, 2018 in Washington, DC. (credit: Getty Images | Zach Gibson )
US Sen. Marco Rubio (R-Fla.) has proposed a federal privacy law that would preempt tougher privacy rules issued by states.
Rubio's announcement Wednesday said that his American Data Dissemination (ADD) Act "provides overdue transparency and accountability from the tech industry while ensuring that small businesses and startups are still able to innovate and compete in the digital marketplace."
But Rubio's bill establishes a process for creating rules instead of issuing specific rules right away, and it allows up to 27 months for Congress or the Federal Trade Commission to write the actual rules.