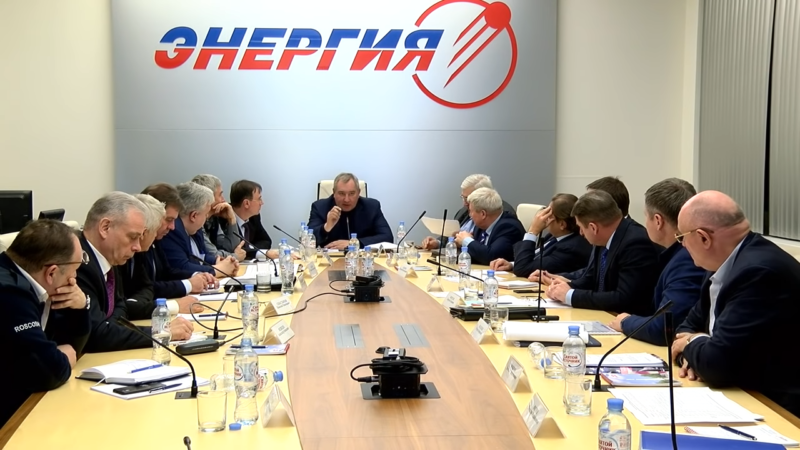 Enlarge / Dmitry Rogozin, head of Roscosmos, meets with company leaders at RSC Energia. (credit: RSC Energia/YouTube)
During a meeting this weekend at the prime contractor for Russia's crewed spaceflight program, RSC Energia, the discussion turned toward development of the Federation spacecraft. This is the oft-delayed program to develop a new generation of crewed spacecraft for the Russian space industry.
Dmitry Rogozin, the leader of Russia's space program, Roscosmos, was apparently not pleased with ongoing delays to the program. First initiated more than a decade ago, the Federation spacecraft now is unlikely to fly humans before 2023.
Rogozin made the following comments after one of the Federation engineers suggested that, perhaps, time could be saved in the spacecraft's development by reducing the number of tests of its emergency escape system.