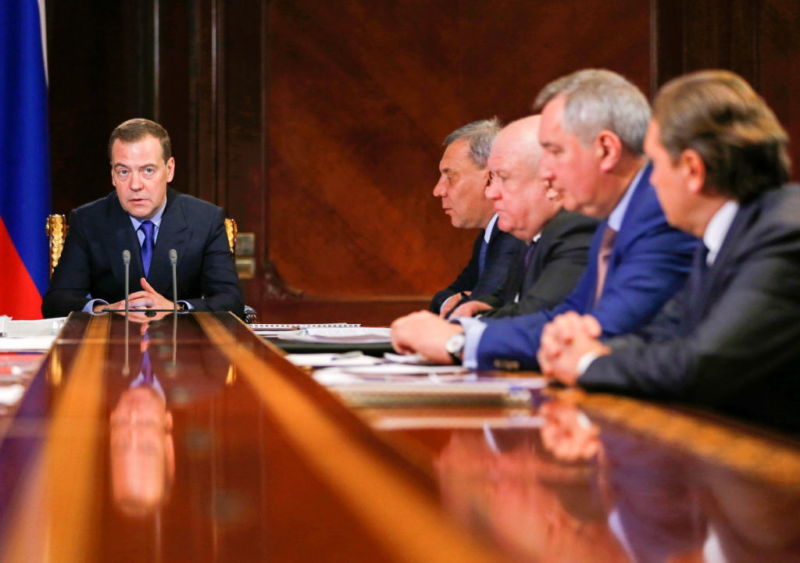 Enlarge / Russia's Prime Minister Dmitry Medvedev (L) during a meeting on financial and economic condition of the Roscosmos State Corporation on Wednesday. (credit: Dmitry Astakhov/TASS via Getty Images)
The Russian space program is in crisis, with recent failures of its Soyuz launch system, declining orders for its commercial services, and funding problems. These problems certainly did not begin under the leader of the Russian Space Corporation, Dmitry Rogozin, but they appear to have worsened since he took office in May, 2018.
On Wednesday, the prime minister of Russia, Dmitry Medvedev, expressed his displeasure with the situation. During a meeting in Moscow with senior Roscosmos officials, Medvedev made sharply critical remarks that were reported by several Russian news organizations, including Gazeta.RU and RIA Novosti. (Translations were provided to Ars by Robinson Mitchell).
"This is a blunt and direct assertion: We need to quit projecting future plans, stop talking about where our missions will land in 2030, get to work, talk less, and do more," Medvedev said. "We need to be more active in commercializing our space industry and increase Russia's international market share of commercial launches."