The trailer for the documentary Rodents of an Unusual Size
By now, anyone following environmental news recognizes Louisiana as one of the front lines for climate change in the United States. In recent years, writers from the state have famously wondered out loud about whether the boot shape we all learned in elementary school fits anymore, and residents of a small community in Isle de Jean Charles made headlines in 2015-2016 by becoming the first "climate refugees" in the country. Between flooding and the various forces pushing coastal erosion, the town quite literally lost 98 percent of its physical land in the 60 years between 1955 and 2015, forcing a concerted relocation effort.
The causes of this crisis are complex, numerous, and varied—but only one contributor kinda, sorta resembles a real-life Raticate. The large swamp rats known as nutria don't look anything like the small mice you might take home from a pet store. Larger than small dogs and sporting giant orange teeth capable of doing some damage, most people wouldn't want to mess with one in close quarters. But many in modern Louisiana don't have a choice these days, which is where Rodents of Unusual Size—a documentary making its TV debut on PBS' Independent Lens on Monday, January 14—comes in.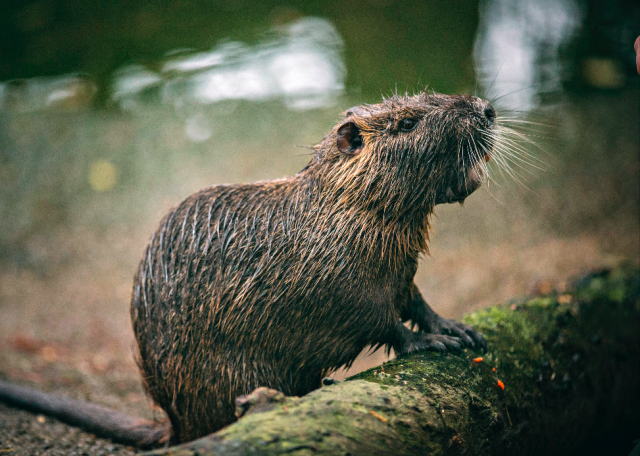 From this angle, nutria seem a bit more palatable, maybe even cute… (credit: Tilapia Films)
Know the nutria
Back in the early 20th century long before environmental changes imminently threatened the state's natural resources, Louisiana still needed more industry. So businessmen like EA McIlhenny (of the Tabasco family, yes) had an idea. Argentina has this abundance of these large, furry creatures called nutria, what if we acquired some?