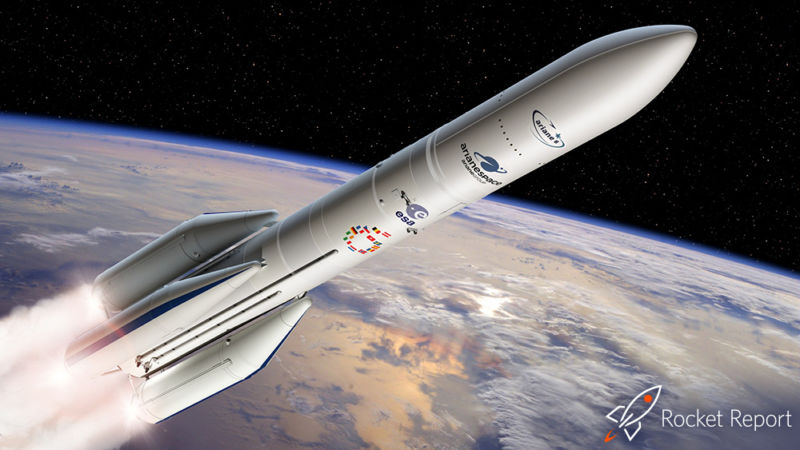 Enlarge / The Rocket Report is published weekly. (credit: Arianespace)
Welcome to Edition 1.30 of the Rocket Report. Thanks to everyone for your support this year! It's amazing how much we've grown, both in terms of subscriptions to the newsletter and readers of this weekly post. To celebrate the holidays, we'll be taking a break, so our next report will arrive on January 11.
As always, we welcome reader submissions, and if you don't want to miss an issue, please subscribe using the box below (the form will not appear on AMP-enabled versions of the site). Each report will include information on small-, medium-, and heavy-lift rockets as well as a quick look ahead at the next three launches on the calendar.

Russia to decommission Rokot launcher. According to Russian sources, the Rokot vehicle will make two final launches in 2019 and then be decommissioned, Spacewatch reports. The Rokot vehicle, with a capacity of 2 tons to LEO, has made 29 successful launches since its first flight in 1990.