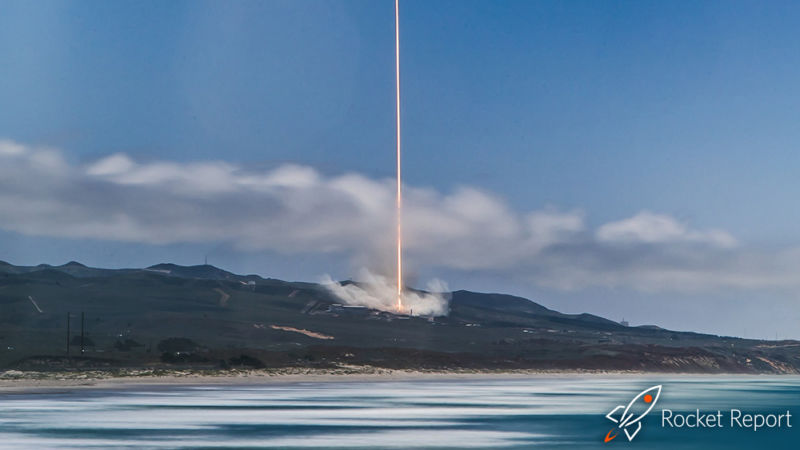 Enlarge / A Falcon 9 rocket launches from Vandenberg Air Force Base. (credit: Aurich Lawson/SpaceX)
Welcome to Edition 1.25 of the Rocket Report! There is some really interesting news from Russia this week, with a potential revival of the Sea Launch platform, concerns about sloppy work at Russian aerospace companies, and Kazakhstan opting for a Falcon 9 launch.
As always, we welcome reader submissions, and if you don't want to miss an issue, please subscribe using the box below (the form will not appear on AMP-enabled versions of the site). Each report will include information on small-, medium-, and heavy-lift rockets as well as a quick look ahead at the next three launches on the calendar.

Stratolaunch test fires PGA engine pre-burner. For the first time, on Nov. 2, the company fired the pre-burner for its PGA engine at Stennis Space Center in Mississippi, Space News reports. The pre-burner serves as the smaller of two combustion chambers in a staged combustion engine. "This is the first step in proving the performance and highly-efficient design of the PGA engine," Jeff Thornburg, vice president of propulsion at Stratolaunch, said.