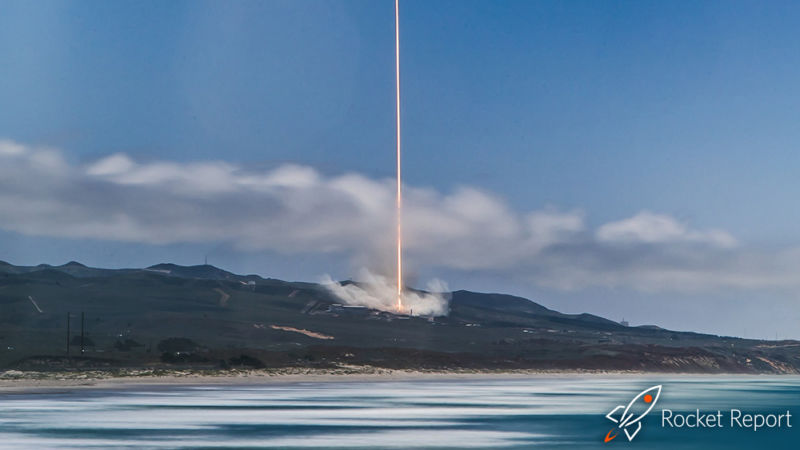 Enlarge / A Falcon 9 rocket launches from Vandenberg Air Force Base. (credit: Aurich Lawson/SpaceX)
Welcome to Edition 1.32 of the Rocket Report! As we get deeper into the new year, the launch business is starting to heat up, especially among the smaller rockets. Companies are eyeing launch sites, securing launch contracts, and scrambling on development of their rockets. This is simply going to be a huge year for small-sat launchers, and we're going to do our best to stay on top of everything.
As always, we welcome reader submissions, and if you don't want to miss an issue, please subscribe using the box below (the form will not appear on AMP-enabled versions of the site). Each report will include information on small-, medium-, and heavy-lift rockets as well as a quick look ahead at the next three launches on the calendar.

Relativity Space to launch from historic Florida site. The company that aspires to 3D print almost the entirety of its rockets has reached an agreement with the US Air Force to launch from historic facilities at Cape Canaveral Air Force Station in Florida. Relativity Space said Thursday it has a multiyear contract to build and operate its own rocket launch facilities at Launch Complex 16, Ars reported.