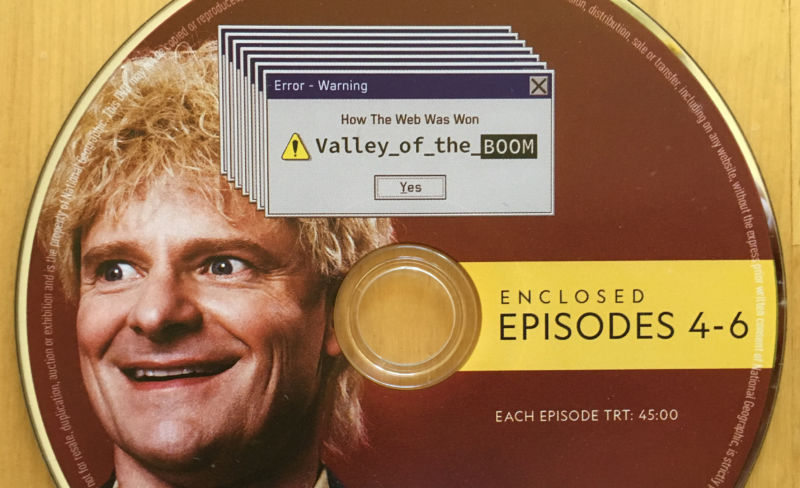 Enlarge / The packaging could only be more perfect if it included an AOL CD.
The first dot-com boom set the stage for a lot of the world we experience today. IPOs and insane valuations, tech companies without an obvious business model, the vague aroma of scams, all of it centered on Silicon Valley. Two crashes later, most of the big players are dead, merged, or dismembered. Yet some of the ideas—massive online social networks, Web browsers as a software platform—have come to pass. So how did we get from the first boom to here?
National Geographic's upcoming six-episode series, Valley of the Boom, doesn't trace out the entire history from the '90s to the present. Instead, it follows three very distinct companies from that first boom to bust, using a mix of interviews with key players, documentary footage, and some extremely well-acted scenes to fill in details. It sounds like a recipe for chaos, but there are definitely some lessons about the Valley and tech companies here in a package that's fantastically entertaining.
Order from chaos
Lots of documentaries contain acted scenes—early human hunters silently crafting spears, or obscure actors playing out historic scenes in period dress. With its series Mars, National Geographic tried to do something a bit different, using current-day interviews and documentary footage about the prospects of traveling to Mars but mixing them with extended dramatic scenes in which a fictional crew went through the process of setting up a home on Mars.