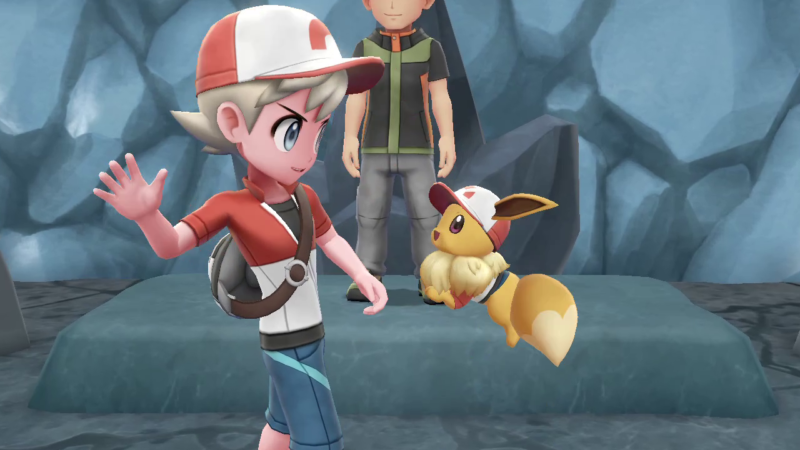 Enlarge / High-five, Eevee! (credit: Nintendo)
Earlier this year, I took the world's first "true" console Pokémon games for a press-demo spin, and I was almost instantly… bored.
The new (optional) Poké Ball-shaped controller was uncomfortable. The waggle-loaded capturing system was simplistic. The E3 demo's brief gameplay slice was repetitive. And the zone was one fans have played through a zillion times. Pokémon was coming to Nintendo Switch, alright, but this was not the "Generation 8" many fans had hoped for.
Yet something about that brief glimpse at Pokémon Let's Go put a little worm into my brain. (Probably a Weedle.) Weeks later, I wondered: Is there something here? Was Nintendo breaking down the sinewy tissue of age-old JRPGs in a way that seems boring in a crowded expo hall but might prove perfect for a lengthy, semi-portable adventure?
Especially for someone who—let's face it—never fit Pokémon into his gaming diet?