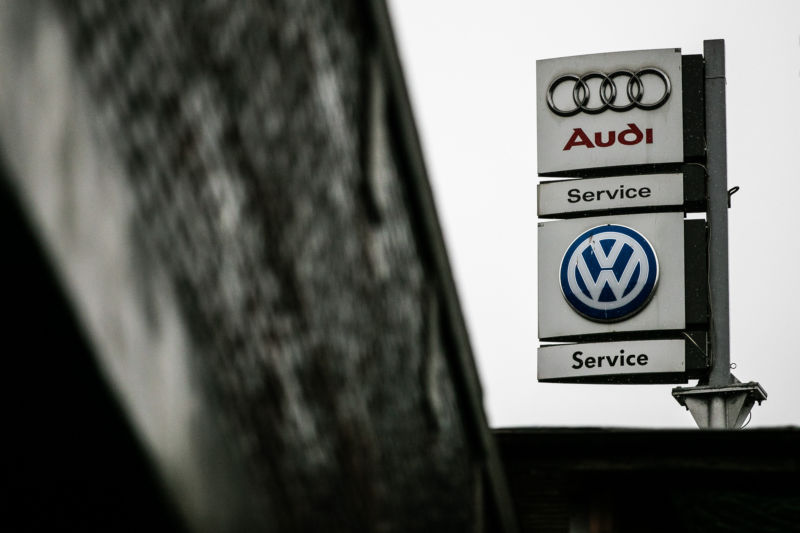 Enlarge / A sign for car service for Audi and VW is pictured on January 09, 2019 in Berlin, Germany. (credit: Photo by Florian Gaertner/Photothek via Getty Images)
On Thursday, a federal grand jury in Detroit, Michigan, indicted four Audi executives for playing a role in the diesel cheating scandals that rocked parent company Volkswagen Group in 2015 and 2016. The four executives—Richard Bauder, Axel Eiser, Stefan Knirsch, and Carsten Nagel—all worked for Audi in Germany, and they have not been arrested.
The four men have been charged (PDF) with conspiracy to defraud the United States, commit wire fraud, and violate the Clean Air Act.
The indictment offered some new details on how emissions cheating unfolded at Audi and VW Group, especially with respect to emissions control system cheats on Audi's 3.0L diesel vehicles.