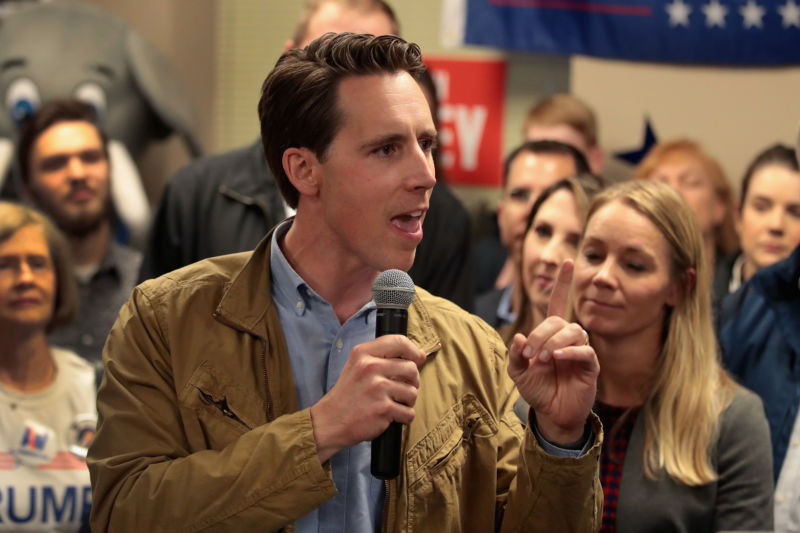 Enlarge / Senator-elect Josh Hawley (R-Mo.). (credit: Scott Olson/Getty Images)
Missouri Attorney General Josh Hawley's defeat of Democratic Sen. Claire McCaskill in the 2018 midterm elections earlier this month was a big deal from almost any point of view. Missouri was a pivotal swing state in the battle for the Senate, and Hawley's victory helped Republicans expand their slim Senate majority.
But Hawley's victory is an ominous sign for one company in particular: Google. Hawley campaigned as an antagonist to big technology companies in general and Google in particular.
"We need to have a conversation in Missouri, and as a country, about the concentration of economic power," Hawley told Bloomberg back in March.