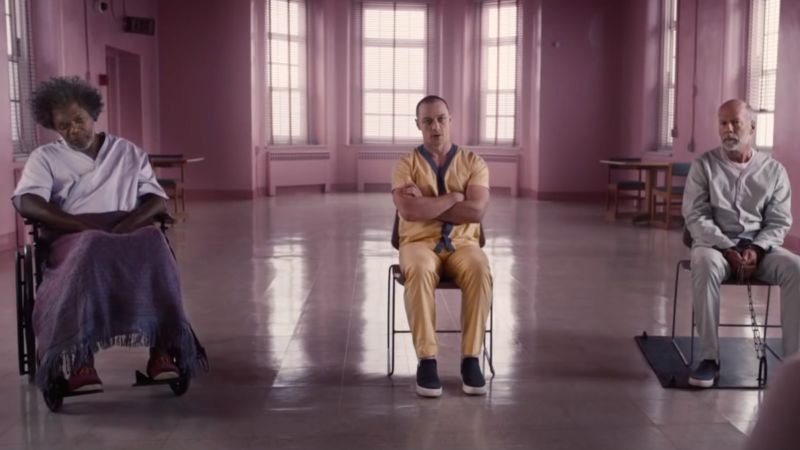 Enlarge / Elijah Price, aka "Mr. Glass" (Samuel L. Jackson), Kevin Wendell Crumb, aka "The Horde" (James McAvoy), and David Dunn (Bruce Willis) find themselves thrown together in a mental institution. (credit: Universal Pictures)
An evil genius in a wheelchair and a psychotic serial killer with superhuman abilities join forces to escape from a mental institution in the new TV spot for Glass—the third and final installment in what's become known as director M. Night Shyamalan's "Unbreakable trilogy." The trilogy brings together characters from his 2000 film Unbreakable and his 2016 box-office hit, Split.
(Spoilers for Unbreakable and Split below.)
Unbreakable tells the story of a security guard named David Dunn (Bruce Willis). Dunn is the sole survivor of a horrific train crash who draws the attention of a wheelchair-bound comic-book art dealer named Elijah Price (Samuel Jackson). Price, who has a genius-level IQ, suffers from a rare disease that gives him very fragile, easily fractured bones. He has become convinced that he must have an opposite "unbreakable" counterpart; he thinks Dunn might be that man.