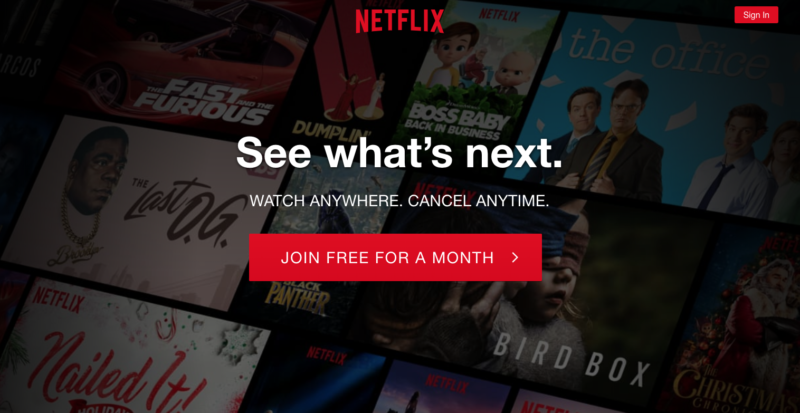 Enlarge / The Netflix homepage—iPhone and iPad users will have to go here to sign up for the streaming video service. (credit: Netflix)
Netflix will no longer offer in-app subscription purchases for users of iOS devices like iPhones and iPads, VentureBeat reports. The change cuts off a substantial amount of revenue for Apple at a time when it is working hard to encourage app developers to adopt in-app subscriptions as a model, and when it depends on its services business to tell a growth story to its shareholders.
The change applies to customers who are new to Netflix or who have allowed their subscriptions to lapse. For now, customers already using Apple's platform to pay for Netflix can continue to do so.
Subscriptions have been a major focus for Apple of late. In 2017, the company reportedly invited app developers to a meeting in New York City where it laid out a pitch for using a subscription model for software offered in the iOS App Store. Apple positioned subscriptions as the new model for publishing financially successful apps and games on the platform. When its subscriptions program first launched, Apple took a 30 percent cut, but the portion was reduced to 15 percent, heeding developer feedback that the previous cut was too significant.