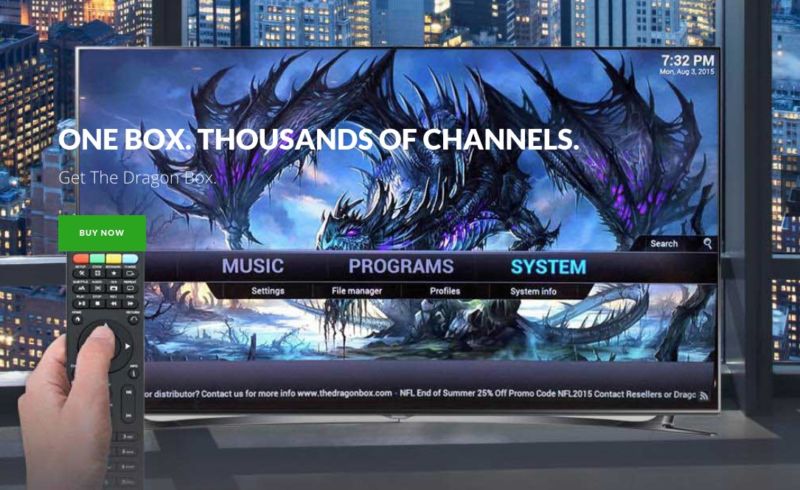 Enlarge (credit: The Dragon Box)
The entertainment industry has scored a big victory over the maker of a "free TV" box that helped users watch pirated video.
Dragon Media Inc., whose "Dragon Box" device connects to TVs and lets users watch video without a cable TV or streaming service subscription, has agreed to shut down the Dragon Box services and pay $14.5 million in damages to plaintiffs from the entertainment industry.
Dragon Media was sued in January 2018 by Netflix, Amazon, Columbia Pictures, Disney, Paramount Pictures, Twentieth Century Fox, Universal, and Warner Bros. Dragon Media's lawyer initially predicted that the lawsuit would backfire on the entertainment industry, but the Dragon Box maker must have decided it had little chance of winning at trial.