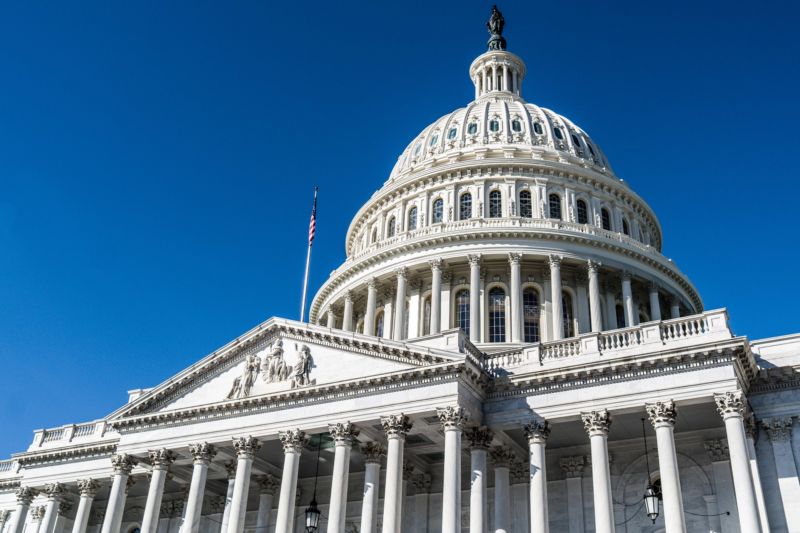 Enlarge / The dome of the United State Capitol Building in Washington, DC. (credit: Getty Images | Phil Roeder)
Legislation to restore net neutrality rules now has 180 supporters in the US House of Representatives, but that's 38 votes short of the amount needed before the end of the month.
The Congressional Review Act (CRA) resolution, already approved by the Senate, would reverse the Federal Communications Commission's repeal of net neutrality rules. But 218 signatures from US representatives (a majority) are needed to force a full vote in the House before Congress adjourns at the end of the year.
Net neutrality advocates previously said they needed 218 signatures by December 10 to force a vote. But an extension of Congress' session provided a little more time.