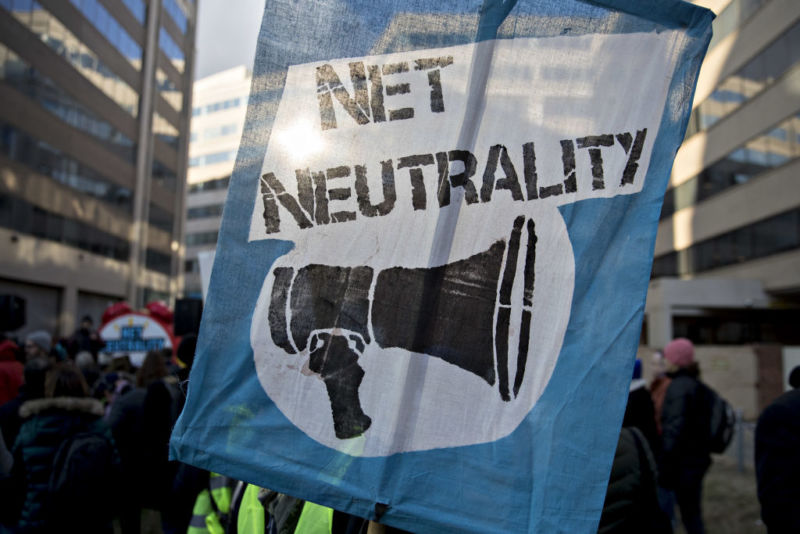 Enlarge / A protester holds a sign outside FCC headquarters on Dec. 14, 2017 before the vote to repeal net neutrality rules. (credit: Getty Images | Bloomberg)
Net neutrality advocates are preparing one more "Day of Action" before the expiration of a key deadline for restoring the repealed rules.
In May, the US Senate narrowly voted to reverse the Federal Communications Commission's repeal of net neutrality rules. But the measure still needs majority support from the House of Representatives by a deadline of December 10, net neutrality advocates say.
Advocacy groups Fight for the Future and Demand Progress organized a Day of Action for Thursday this week.