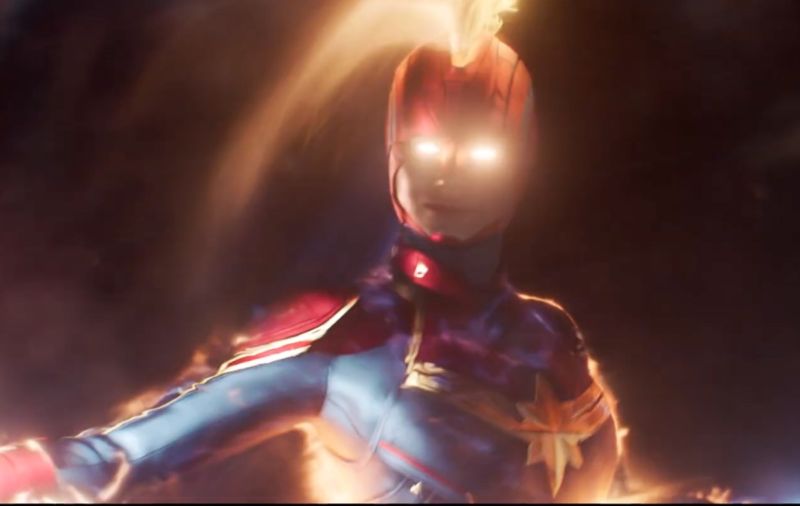 Enlarge / Captain Marvel (Brie Larson) in all her iconic glory. (credit: Marvel Studios)
Captain Marvel took off into space Monday night, delivering knock-down punches and lots of adrenaline-fueled action in the character's first starring film this coming March. We learn a bit more about her backstory, and get more hints about the mysterious character Jude Law plays in the film.
Fans have been eagerly awaiting Captain Marvel's big screen debut, not least because it seems likely she'll play some role in the upcoming (as yet untitled) Avengers 4 movie. When the first trailer dropped in September, it confirmed that Captain Marvel will be set in the 1990s, long before the infamous "Snappening" at the end Avengers: Infinity War. She falls from the sky and lands in a Blockbuster video, and soon draws the attention of a young Nick Fury (all hail the power of CGI).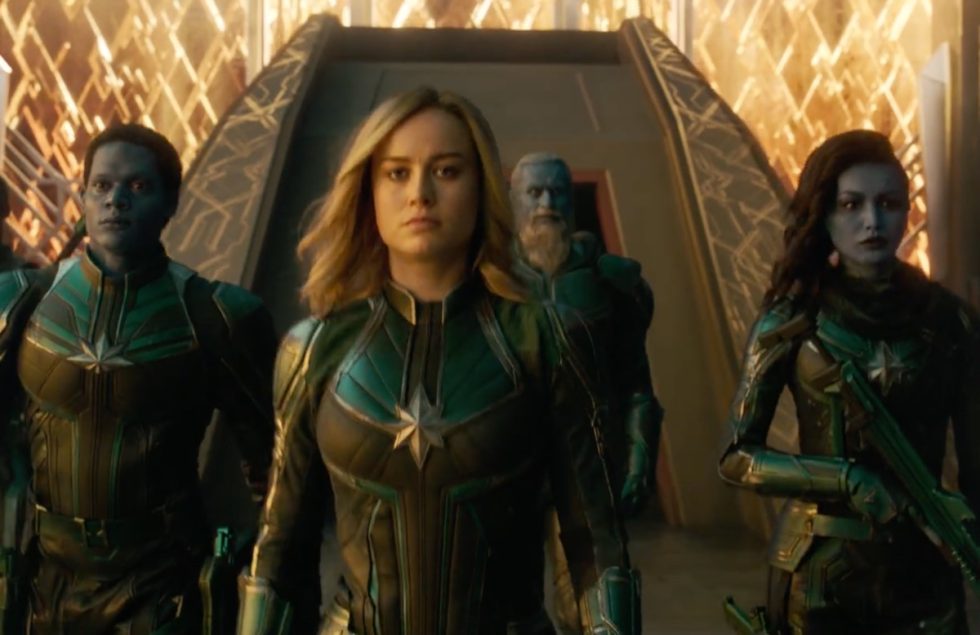 Marvel Studios