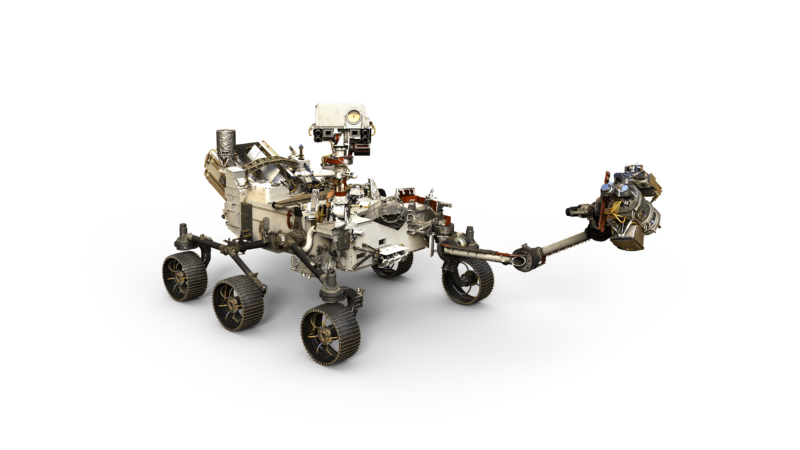 Enlarge / The Mars 2020 rover will likely carry artificial intelligence software to help manage the science workload. (credit: NASA)
Welcome to Ars UNITE, our week-long virtual conference on the ways that innovation brings unusual pairings together. Each day this week from Wednesday through Friday, we're bringing you a pair of stories about facing the future. Today's focus is on AI in manufacturing and space—stand by to blast off!
NASA can't yet put a scientist on Mars. But in its next rover mission to the red planet, NASA's Jet Propulsion Laboratory is hoping to use artificial intelligence to at least put the equivalent of a talented research assistant there. Steve Chien, head of the AI Group at NASA JPL, envisions working with the Mars 2020 Rover "much more like [how] you would interact with a graduate student instead of a rover that you typically have to micromanage."
The 13-minute delay in communications between Earth and Mars means that the movements and experiments conducted by past and current Martian rovers have had to be meticulously planned. While more recent rovers have had the capability of recognizing hazards and performing some tasks autonomously, they've still placed great demands on their support teams.